EY Entrepreneur Of The Year is the world's most prestigious business award for entrepreneurs. The unique award makes a difference through the way it encourages entrepreneurial activity among those with potential, and recognizes the contribution of people who inspire others with their vision, leadership and achievement. The program spans 60 countries and previous winners include over half of today's top 100 NASDAQ companies.
As we come to a close for 2014, PaperCut's founders, Chris Dance and Matt Doran reflect on their awards a part of the EY Entrepreneur Of The Year worldwide program.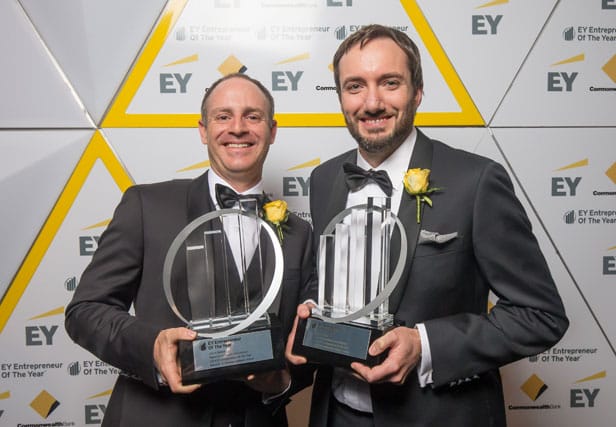 Unintentional entrepreneurs
Chris Dance, Co-founder and Director of Systems Architecture
I very much see ourselves as accidental entrepreneurs.  We started out as two tech guys that loved technology and had a passion for solving a simple problem  - wasted paper.  The initial 'little bit of software' is now so much today.  This award has given us a little push to actually sit back and reflect on what we've managed to accomplish over the past 16 years.
Suits and bow ties in the office
Matt Doran, Co-founder and Director of Software Development
Participating in the EY Entrepreneur of the Year program was an opportunity to reflect on our successes and how we've grown and matured as a business over the last 16 years.
Convincing 10+ judges (all business leaders and entrepreneurs in their own right) that PaperCut deserved to win was way out of my comfort zone. But to my surprise, I found the process exciting, energizing and confidence building. Definitely a personal growth experience for me.
To actually win the National Technology category was icing on the cake! Being recognized for our achievements from peers and business leaders is validation of what we've been working towards all these years.
Another comfort zone breached - I slipped out of my usual jeans / hoodie by splashing out with a black tie suit to celebrate with some of the team in Melbourne for the Southern Region Awards in July and again for the National Awards in November. The awards nights were a celebration of our teams' success and the finale to a very rewarding experience.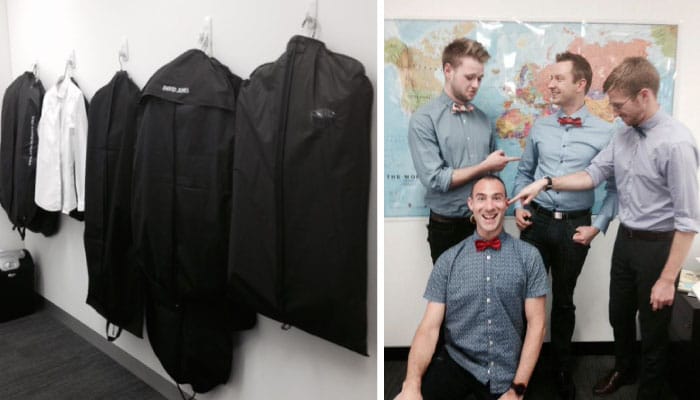 I've really enjoyed including all of the PaperCut team in the process. This award belongs to the entire team …. it's not about Chris and I as individuals.
Smart Company | Business Insider | Business Review Australia | Sydney Morning Herald