Print is moving to the cloud. Well, it's been moving to the cloud for some time. Wait, haven't workplaces been printing from Google Docs and Microsoft 365 for, like, more than 10 years?
Until cloud computing transformed modern business technology, the management of complex print environments had been handled exclusively by on-premises print servers. But as the cloud changed how we interact with computers and handheld devices, printers remained largely an on-premises technology. 
Plot twist, in more recent years, workplaces have been migrating from hosting their print management software on onsite print servers to services in the cloud. But, again, why is this news? 
Well, print has a different relationship with the cloud. While everyday business software has been in the cloud for years  (bingo, I've said "the cloud" seven times now), print had a few other obstacles to overcome. Additionally, many print device leases are fixed-term. So even if a workplace does want to move to the cloud (eight), they won't do so until their hardware contract finishes.
If all of that sounds complicated. It is. So let's peel back the printer tray and inspect the cogs and wheels of what cloud print management is exactly, what are the benefits, why businesses are moving their print management software to the cloud (nine), and what is the best form of managing print with the cloud (aaaaaand, ten!).
---
---
What is cloud print management? the basics
Depending on the printing problem you aim to solve, you might mean one of two things when you use the term "cloud print management."  
You could be referring to enabling print with a cloud service i.e. using a cloud service to connect drivers to printers - sometimes remotely, so you can print from anywhere or offsite.
Conversely, you could be referring to managing print with a cloud service, rather than hosting print management software on a specialized print server onsite.
So, the foundational basic to know about cloud print management is differentiating between wanting to print offsite and wanting to host print management software in the cloud.
Cloud printing =  remote printing over the internet
Cloud print management = managing print with cloud-hosted software
There are solutions just for cloud/anywhere printing. Then there are some cloud print management software products that includes cloud/remote/anywhere printing functionality. 
Largely speaking, you can have print enablement software without management tools but most print management software will have enablement functionality, and the same goes for cloud-hosted print solutions.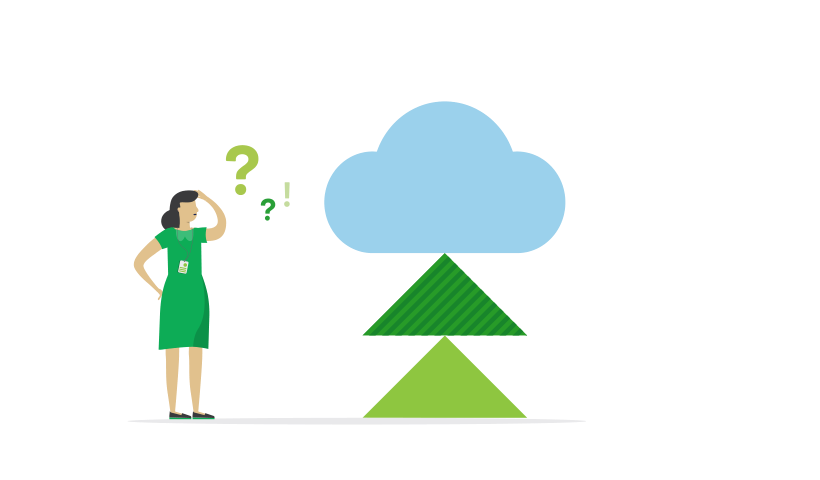 3 considerations before moving to cloud print management
Remember the times before Netflix and Spotify? When streaming services weren't a thing, and it was all physical media? When most homes had a shelf (or two) dedicated to storing CD and DVD collections. Then entertainment jumped to streaming and all those CD and DVD collections were just… there! Gathering dust. And you had to figure out what to do with them?
Well, that's not entirely like moving to the cloud, because you're most likely leasing your print servers. But the point is more about planning your migration. It sure would have helped if we could have downscaled our CD and DVD collections over time. Rather than having to do it all in one fell swoop that morning when we woke up in the Netflix and Spotify world. 
In the name of that dawning realization, here's a brief assessment guide on how to plan a move to, or adoption of, cloud print management:
Current print environment: what's your readiness and suitability?

How many printers and users do you have? 
What kind of printers and devices do you use? 
How much do you spend on printing? 
How complex is your print workflow? 

Business goals and requirements: what's your scope and criteria?

What are you trying to achieve with cloud print management? 
What are your priorities and expectations? 
How do you measure success? 

Budget and resources: how do you choose a cloud print management software?

How much can you afford to invest in cloud print management? 
How much time and effort are you willing to spend on the transition?
Do you have the skills and expertise to manage cloud print management?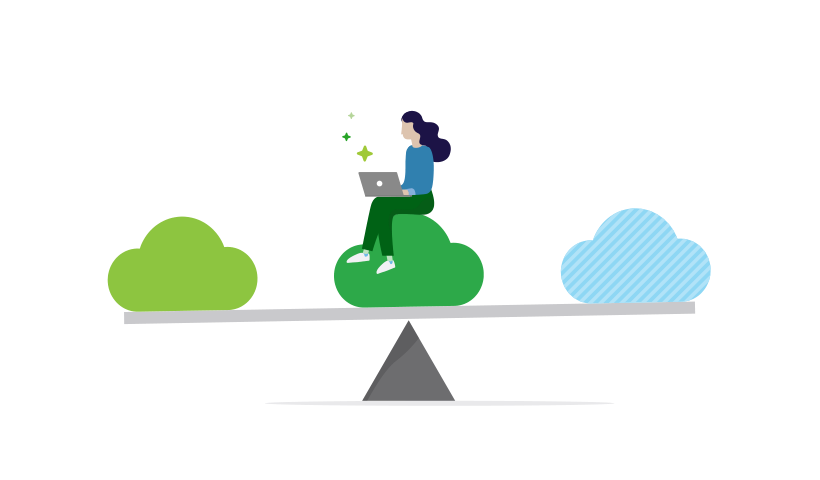 6 benefits of cloud print management
What does cloud print management have to offer your business?
Generally speaking, it unlocks the world of print management to workplaces that may have found specialized print infrastructure a barrier to entry for print management. Then, more subjectively, it offers some advantages over on-premises print software, if you're one of those organizations trying to transition as much business technology from onsite servers to cloud servers.
Whether you're already managing print or haven't started yet, there are specific and broader benefits that a cloud print solution provides:
Reduced hardware and maintenance costs: You don't need to buy, install, update, or maintain any print servers or devices. The cloud service provider takes care of everything for you. You can also save on paper, toner, energy, and maintenance costs by optimizing your print usage and reducing waste.
Productivity and convenience: Enable seamless printing from any device and location. Reduce downtime and errors by ensuring high availability and reliability of your printers and print jobs.
Innovation and agility: Leverage the latest technologies and features offered by the cloud service provider and the cloud print management software. The continuous delivery of the cloud means feature enhancements update automatically. So when new tools are available, you can apply them to your print environment instantly.
Security and compliance: Protect your sensitive data and documents from unauthorized access or tampering using encryption, authentication, authorization, and auditing features. You can also comply with various regulations and standards, such as GDPR, HIPAA, PCI DSS, etc.
Scalability and flexibility: Easily add or remove printers and users as your needs change, without worrying about capacity or performance issues. You can also access your printers and print jobs from any device and location, as long as you have an internet connection.
Sustainability: Optimize your print usage and reduce paper waste by leveraging features such as duplex printing, secure release printing, quota management, etc.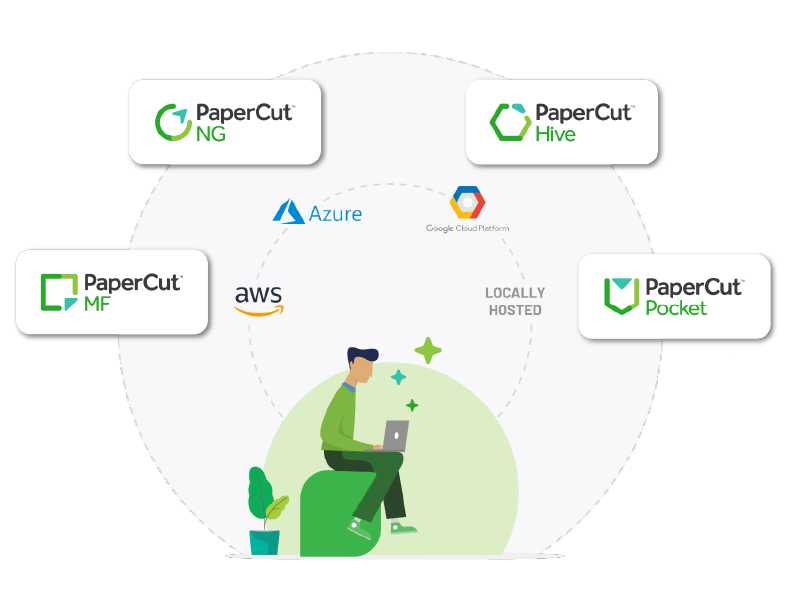 Private cloud vs public cloud: cloud hosting models
You can't just approach any print vendor and say, "One cloud, please!" It does depend on how you want to deploy a solution. When it comes to cloud print management, there are three main options: private hosted, public hosted, or hybrid. 
Public cloud: Computing resources fully hosted in the cloud, accessed over the internet along with other users from other companies. Rather than your organization requiring IT expertise, your cloud service provider looks after the maintenance. You have the option to scale the resources of your multi-tenancy depending on your business's needs.
Private cloud: Self-hosted, dedicated computing resources for a single organization. This allows for greater control of maintenance, upgrades, and data access, for which IT expertise is required.
Hybrid cloud: A combination of public and private cloud.
Each option has its pros and cons. Private hosted gives you more control and customization over your cloud service, but also requires investment, maintenance, and IT expertise. Public hosted gives you more convenience and scalability over your cloud service, but it also involves dependency on your third-party provider and less control. Which one you choose depends on your business requirements.
---
Never miss an update!
This site is protected by reCAPTCHA and the Google Privacy Policy and Terms of Service apply.
---
The "best of both worlds" cloud print wishlist 
An ideal cloud print management solution should provide the best of both worlds: the adaptability and scalability of a public-hosted cloud solution with the security and compliance of specialized print infrastructure. 
So the question is: how do you select the correct cloud print management solution for your requirements? In terms of that best-of-both-worlds golden goose, what would you know, PaperCut Software has a suite of cloud solutions that meets both private and public cloud hosting models. 
PaperCut MF: private cloud
Our flagship print management product PaperCut MF is tried and tested private cloud print management solution. One instance of the software is set up for your organization, hosted yourself or hosted by an authorized PaperCut partner. In either case, you choose where you host PaperCut MF and what public cloud integrations with third-party SaaS products (Scan to Cloud, OCR, etc.) are enabled.  
PaperCut Hive and PaperCut Pocket: public cloud SaaS
Then in terms of built-for-cloud, PaperCut Hive and PaperCut Pocket are our public cloud print management solutions. With each option, you manage your printers and print jobs from any device and location using a secure web browser.
PaperCut Hive is our complete cloud print management solution that supports scanning and embedded MFP software.
PaperCut Pocket is more the DIY route with foundational print management functionality.
You don't need any specialized print servers to run PaperCut Hive and PaperCut Pocket. All you need is an internet connection and a web browser. You don't need any maintenance or updates to use PaperCut Hive or PaperCut Pocket. The vendor takes care of everything for you in the background thanks to continuous delivery.
---
---
Do you need cloud print management?
Cloud print management has unleashed ubiquity of print management software. No longer is control and administration of print environments exclusively available to businesses with specialized print infrastructure. 
However, before you switch from on-premise print management or begin from scratch, you should consider your current print environment, your business goals and requirements, your budget and resources, and your choice of cloud service provider and cloud print management software.
If you're looking for a public cloud print management solution that offers the best of both worlds, then you should check out PaperCut Hive . 
If you don't need embedded software or scanning, and just need foundational print management and enablement powers, then PaperCut Pocket is your Huckleberry. 
If you prefer a private-hosted cloud print management solution or flagship product PaperCut MF has been deployed in private cloud environments for years. 
Searching for a cloud print management solution? Explore our products to find the public cloud or private cloud print solution for your business.
COMPARE PRODUCTS
Or read a customer story on how PaperCut Hive helped a school reduce waste and increase efficiency!
Read more