IBL, in my mind, stands for 'Incredibly Brainy Legends'. However, I'm told the more popular meaning for the acronym is 'Industry Based Learning'.
Since 2015, PaperCut has paired up with Melbourne's Swinburne University to support year-long professional placements to students.
As it happens, many of those placements have progressed into permanent roles. Just ask our former IBL now official PaperCutters Lars, Xavier, Huan and Naitik!
Students current and graduated have been placed in marketing, engineering and IT, with all of us incredibly grateful to enter such a supportive first work environment. Also, we get to tell people we work at a place with a Lego room, so that's a plus.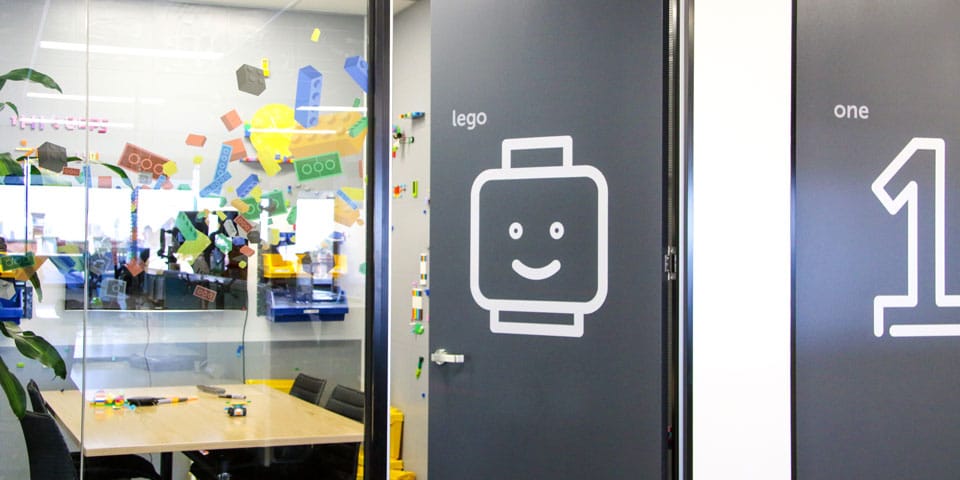 The PaperCut Lego room
From the get-go, the hiring process for my placement year felt safe and comfortable.
The friendly vibe continued into my team and daily work, allowing a trusting autonomy to explore projects that truly interest me and broaden what was originally on my marketing job description. I've been exposed to People and Culture with my internal/external involvement with the Biggest Morning Tea and been a Product Marketer through helping plan case studies.
I have no doubt that this breadth of experience will continue to grow and I can bring these learnings back to my last year of university.
But don't just take my word for it! I asked all of our IBL students for their thoughts on how PaperCut supports their placement opportunity.
How does uni prepare you for full time work?
XAVIER: Uni taught me the technical skills that I use within my work, as well as some group and project management skills that I think are just as important. And as much as it gets a bad rep, I think that all of those group work/assignments did prepare me for working in a team.
NAITIK: I had structured course work with relevant industry materials, resources and teaching was based on current industry information. It allowed me to walk into PaperCut with relevant skills and knowledge.
RYAN: I think the complexity of the course work as well as the deadlines prepare students well for working in a fast paced software company.
What surprised you most about entering full time work with PaperCut?
RYAN: I'm surprised with how patient and accommodating PC were. I wasn't swamped with work immediately and I have been given the opportunity to grow my professional career through the scope of my work.
XAVIER: The biggest surprise was probably how casual PaperCut is compared to my expectations. I thought that my job would be very strict and stale "by-the-numbers" sort of place, which it didn't turn out to be at all. I don't think I would've stayed around for long if it were like that.
JONATHAN: The culture. When I first walked into the office, it was unlike all the other IBL partnered companies that I went to. Walking in, I felt that people knew how to be awesome and effective in their job, while enjoying it to the fullest!
What is your favourite part about kick-starting your career with PaperCut ?
LARS: Definitely the great culture and my team. The culture is fun and quirky, which makes coming to work fun and rewarding. My team treated me like a 'proper' developer from the start and put up with all my questions, learning from them has been great.
HUAN: The people! Being able to work with smart, driven people has taught me there's still a lot to learn :)
NAITIK: I have found great mentors along the way; it has given me ability to grow and strengthen my skill set and allowed me to experiment different things at work and see it fail without any fear. PaperCut is not just an organization, it's a one big family.