We believe in providing a better future for our planet and the people who live on it. By following our core values, we've grown into a successful business over the past 20 years.
So how do we make sure our caring culture continues as we do? Here's just one way.
The PaperCut Volunteer Leave Initiative
Towards the end of 2018 as part of our 20th birthday celebrations we kicked off our Volunteer Leave Initiative. This initiative provides each employee at our locations globally with two additional days of leave to offer the opportunities to give time back to either charities aligned with PaperCut, or a registered charity of their choice.
Now, PaperCutters can focus our efforts on creating helpful software to save paper wastage AND make an impact by using our own time and resources.
Feeding families in need at Christmas
On the 17th December, nine enthusiastic employees embarked on a trip to Foodbank Victoria for PaperCut's first ever volunteer leave day. Fun was had by all as the team picked and packed a variety of non-perishables onto pallets and into hampers.
And in that 6-hour fun filled day, the efforts of the nine employees not only supported Foodbank Victoria, but 15 other charities across the state by packing their food orders.
[caption id="attachment_5178" align="aligncenter" width="600"]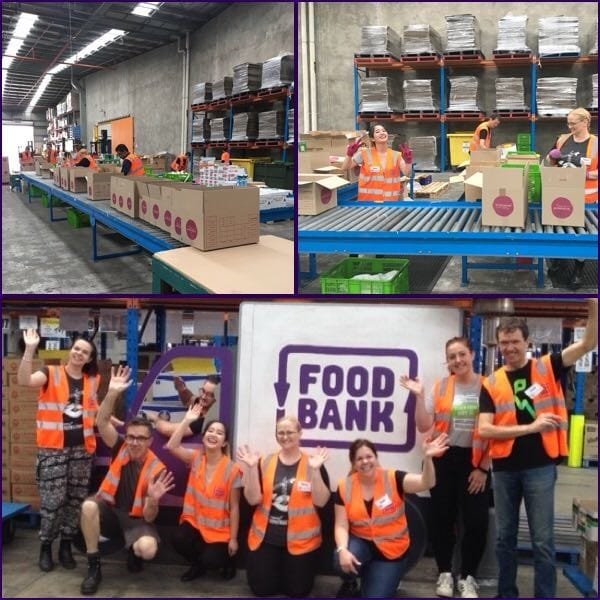 Christmas hamper packing, PaperCut-style[/caption]
In total the team packed 8,074kg of food orders (including 86 mixed grocery hampers!), equivalent to approximately 14,533 meals for our community - which is the equivalent of feeding a family of four 3 meals a day for more than four years!
The Camberwell office food drive
Leading up to the day, PaperCut employees in the Melbourne office bared their cupboards and provided funds to show support to the cause, raising $170.00 and 43kg of food, toiletries and household products.
[caption id="attachment_5179" align="aligncenter" width="600"]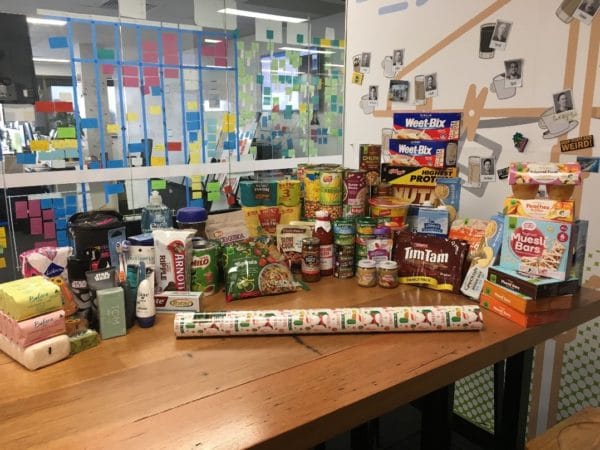 Some of the groceries donated by PaperCutters[/caption]
These amazing efforts won't stop here with more volunteer opportunities in the pipeline, including:
Foodbank Victoria – Pick and packing
Burke Road Reserve – Weeding/mulching and planting
Stay tuned for more action in this space! 😊