Rather than typing these words from the comfort of my home, I do so from the comfort of my workplace desk. In fact, it's been 1 year, 3 months, and 8 days since the last time I worked from PaperCut's Portland office.
Staying connected during Portland's lockdown
While my co-workers and I have become very good at remote work, we have been anxiously awaiting our office re-opening. That's not to say life ground to a halt for us Portland PaperCutters: we managed to grow our headcount, keep our Friday happy hour entertaining through Google hangouts, and hit company metric targets. But there's no denying that 100% of us working remotely at all times has made our professional lives much more difficult. We are a workplace that embraces our quirky culture, coffee chats, and spontaneous ping pong matches.
A PaperCutty hybrid working model
That being said, we didn't drag everybody back to the office! PaperCut has decided that a hybrid working model will be what enables us to remain nimble, connected, and, well, PaperCutty. We have the flexibility to work from home when we need deep focus time, and office availability for team catch-ups, workshops, and those undeniably important water cooler/coffee machine conversations.
One step at a time
The Portland office has a test group of volunteers who have begun working in the office to provide feedback on our safety measures, hybrid working, and choice in coffee beans. In order to be in the test group you needed to meet the following criteria: be fully vaccinated, and be willing to work from the office at least 1 day per week.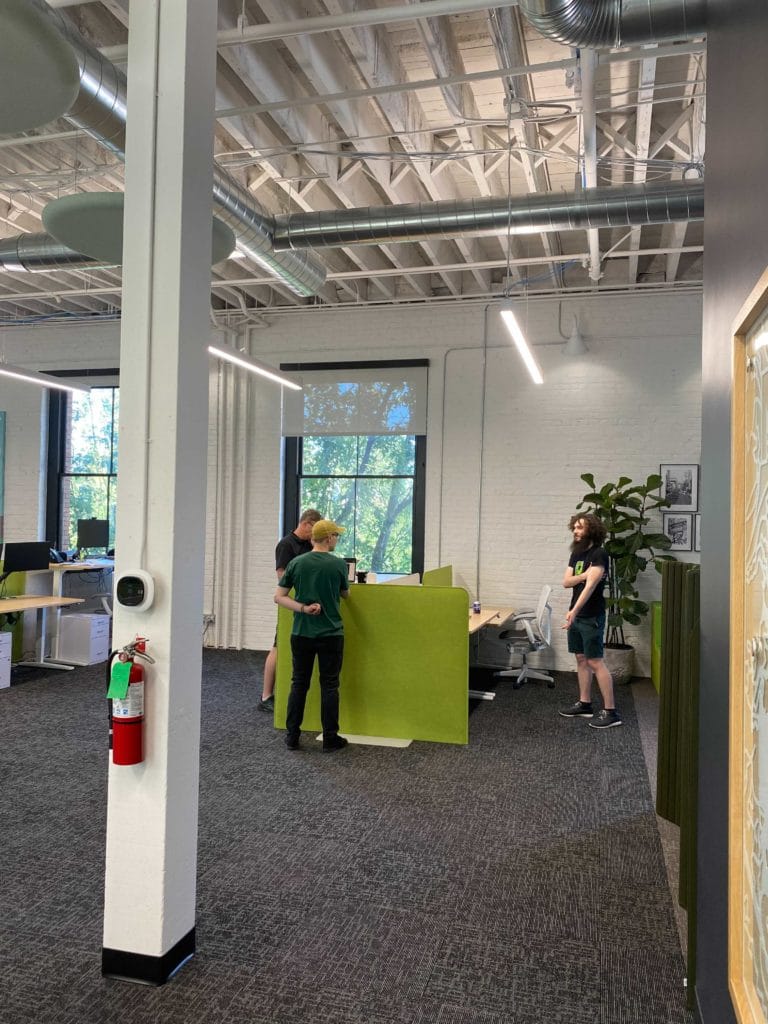 We kicked off with a tour of the office. We have people who were hired remotely and were seeing the office for the first time, and hey it's been over a year - do we really remember what each conference room is called?
We then attended a safety training course to make sure we understood what was expected of us, what we could expect of PaperCut, and to ensure we know that PaperCut's main priority is our safety.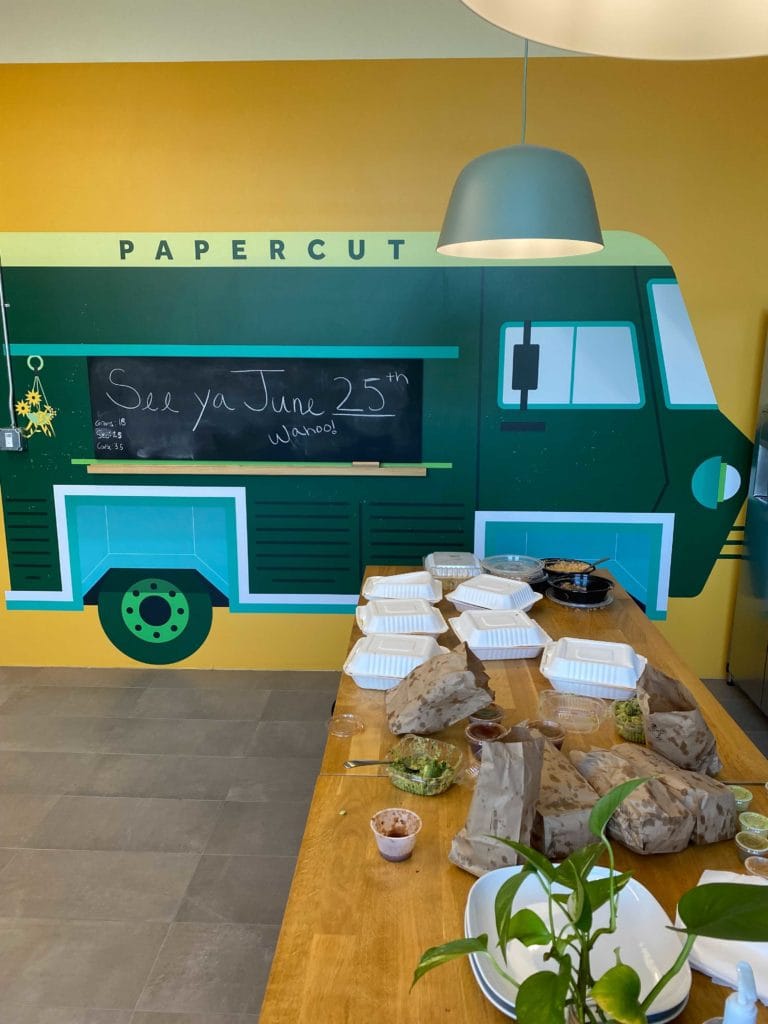 Next up, we all got to CELEBRATE! We spent the rest of our Friday afternoon playing ping pong, eating tacos, and not having to talk to one person at a time like the worst game of Hollywood Squares ever aired while we caught up.
No Google hangouts were utilized in the process and it felt great.
We're so excited to be back!