[caption id="attachment_3281" align="alignnone" width="800"]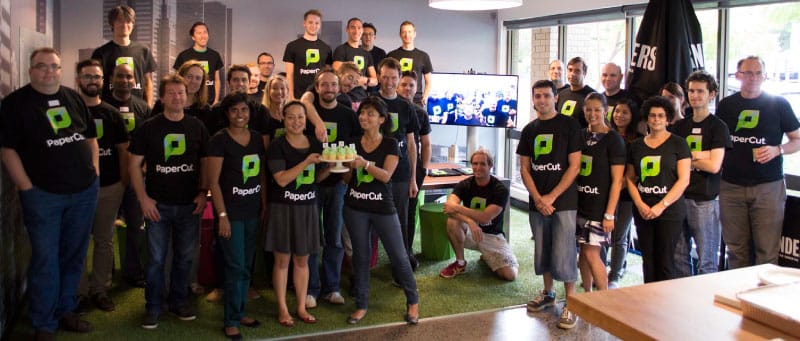 The Melbourne team (and Portland on screen)[/caption]
Getting together over coffee is a part of everyday at PaperCut. What better reason to get the team connected here and in Portland than to celebrate our one-year anniversary at our Hawthorn, Melbourne HQ.
For those that have been with PaperCut for more than a year, it seems like just yesterday we officially opened the building.
The timing was spot on, with one of our two co-founders in each location. CTO Matt held the fort here in Melbourne, while CEO Chris rallied the team in Portland. Cross country-celebrating was easy with our always on portal.  connecting both cities throughout the day.
Co-Founder Matt in Melbourne, Chris with the Portland team
[caption id="attachment_3284" align="aligncenter" width="800"]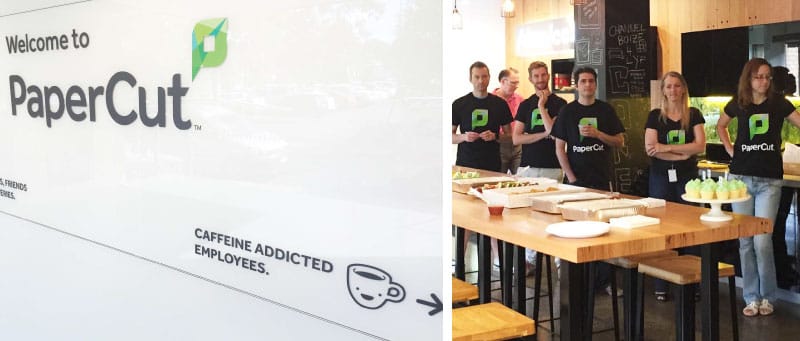 Our coffee-fuelled Melbourne team
The celebration was a great time to reflect on our achievements and growth over the last year. In fact we've already had to re-arrange the Hawthorn office to fit all the people who joined the team since March 2014.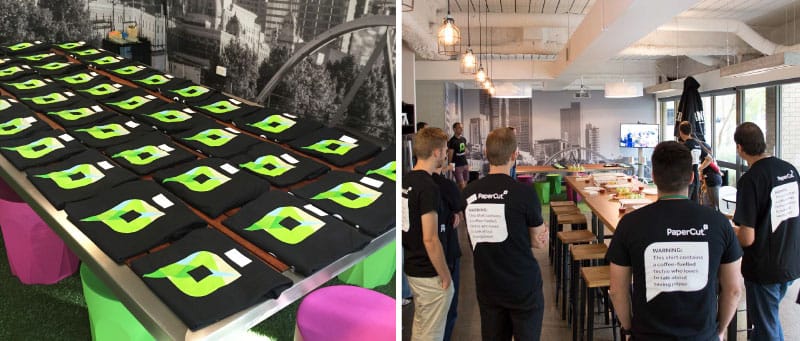 T-shirts for the team
In PaperCut tradition, all staff are now proudly wearing our new brand. If you look closely you can see the 'Warning' on the back: This shirt contains a coffee-fuelled techie who loves to talk about saving paper.  Pretty much sums us all up!