PaperCut was originally started back in 1999 making it now 8 years old. The code written back in 1999 stood the test of time well and in fact remanent of the original code remain today in the PaperCut Quota. In 2005 we embarked on a project to re-architect PaperCut – the result being PaperCut NG. Today PaperCut NG is 2 years old! It's amazing how time flies.
Last year I posted an article graphing our progress with PaperCut NG. As you'll see from the updated graph, our progress has not slowed and we're now up to 450,000 lines of code!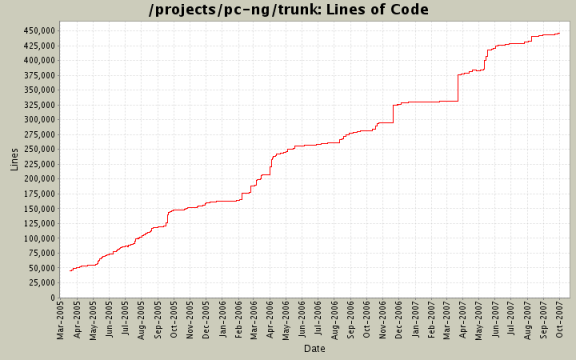 Some History
Here is a screen-shot of the original PaperCut website, circa 1998/1999 (very ugly… but we'll call it "retro" to be nice!)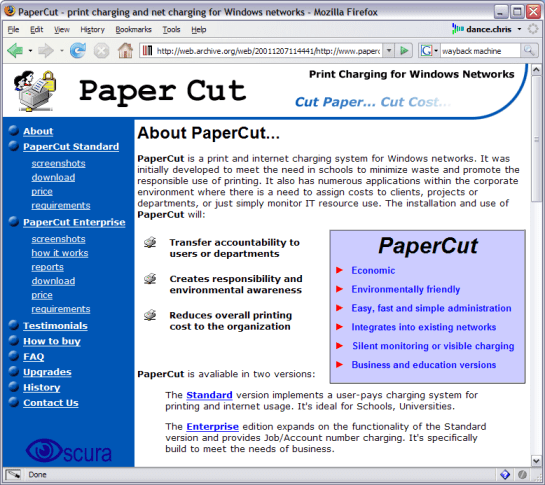 Here is a screen-shot of one of the first versions of PaperCut. Notice the cool "Windows 95" style icons!