Printing and the cloud
Everything you wanted to know about print management in the cloud (but were afraid to ask).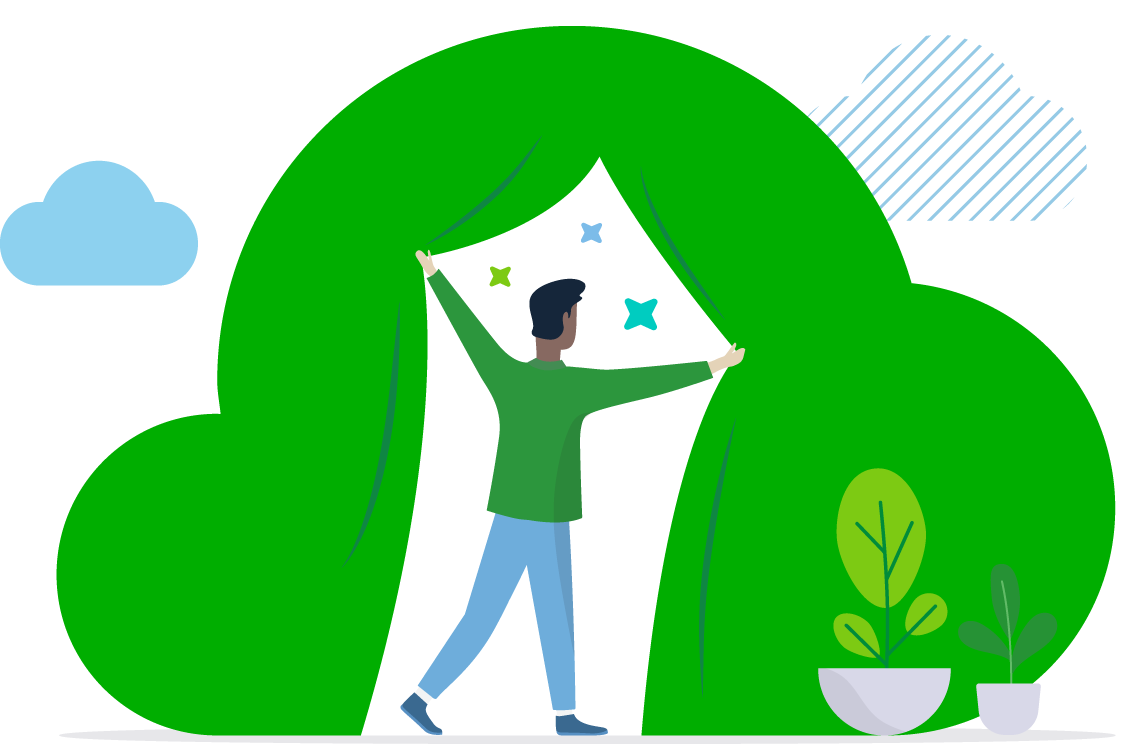 Let's talk about printing and the cloud
Cloud computing is a game-changer. You read that correctly - "is", not "was".
True, the cloud isn't new. In fact, it's normal. It's so deeply embedded in modern technology that we're often in the cloud without fully appreciating it.
So if the cloud's more than 20 years old, and it's not a new staple either, why is it a hot topic in the world of print management software? Cloud-based print management is trickier than your standard cloud services. The difficult part is that humming contraption you do the printing with. There's always going to be an element of on-premise infrastructure - the printer/MFD!
Print management in the cloud in 2020 and beyond isn't about replacing on-prem infrastructure entirely.
It's about enhancing the print management space by utilizing cloud and IoT (Internet of Things) technologies. By extension, saving on certain infrastructure costs, while giving users and sysadmins a thoroughly modern (dare we say it) exciting user experience.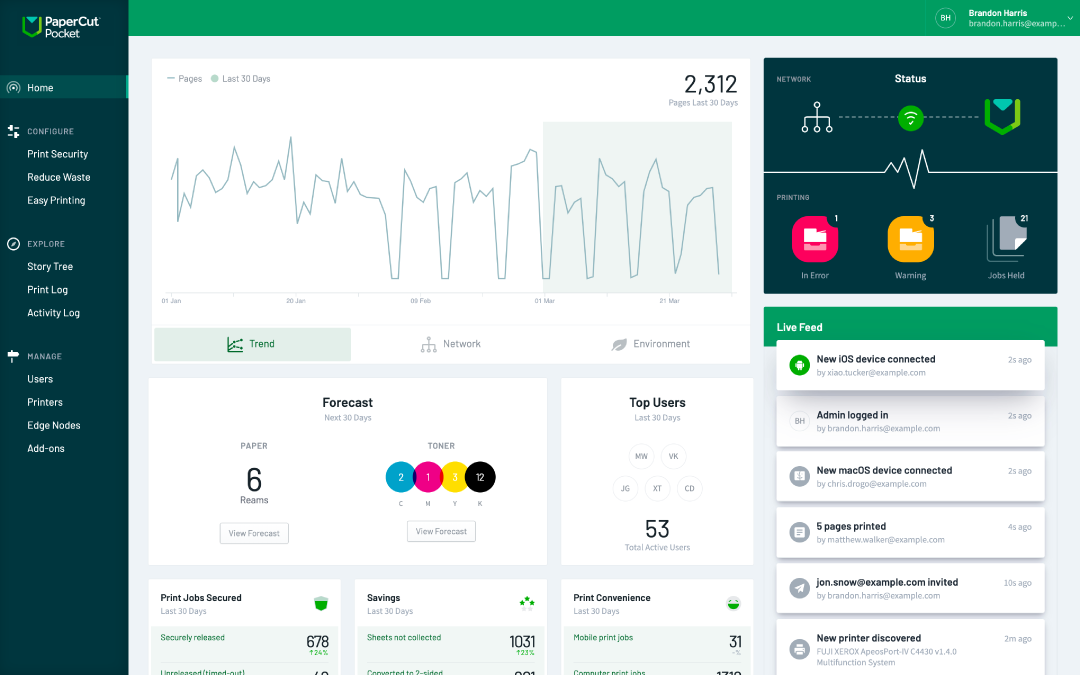 Cloud: the final frontier of print management
Cloud computing is standard in 2020, and yet it's still undergoing constant evolution. Cloud services and capabilities are always changing. Obviously, cloud print management is unique. In its very nature, print management is anchored to devices on-prem. Despite cloud's normalcy, print management in the cloud presents some challenging questions:
Do you really want to send your sensitive documents all the way to the cloud and back when the MFD/MFP you're printing to is right in front of you?

How can print management leverage the cloud without sacrificing all the benefits of on-premise print management?

Are cloud services actually making things better? Or is it just sexy like the 90's trend of adding "e" in front of everything e.g. e-commerce, e-business.
The benefits of cloud-based print management: enhancement, not replacement
Because of the anchoring to hardware, printing's relationship with the cloud is a nuanced one.
Many providers promise the world when it comes to cloud printing and cloud print management. But this space is not about making all these glorious promises. It's about managing expectations.
Printing in the cloud as an idea is ambiguous and unclear. Print management in the cloud is less ambiguous - it's putting the management of devices and users in the cloud.
But cloud-based print management isn't about replacing on-premise infrastructure. Not if that doesn't suit your printing environment. It's about enhancing the on-prem world with cloud.
Cloud print management doesn't seek to replace, it seeks to enhance.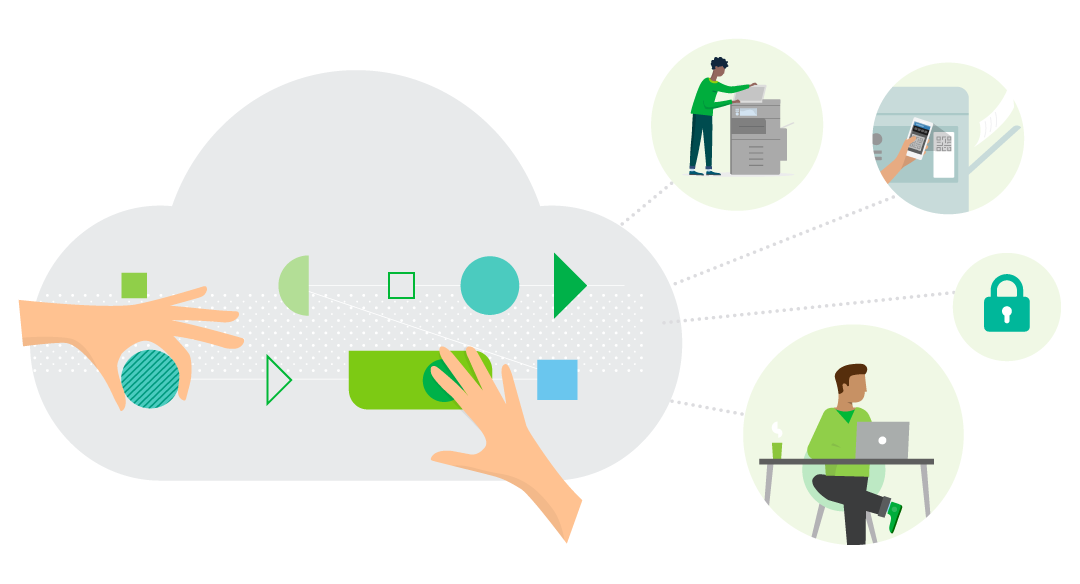 The risks of cloud-based print management: privacy & security, reliability, and performance
We say enhance because the world of on-prem print management already has a lot of benefits.
Making the move to cloud print management, when the on-prem approach is also entrenched in many business operations, is rightly lined with concern:
Privacy & security – If documents are traversing the cloud, is the privacy of your information at risk? Previously your print jobs didn't leave your premises; are they now going off-site when they enter the cloud? If my data is being sent to the cloud, how exposed am I to security threats? Do I need to review my compliance obligations? (e.g. GDPR, HIPAA, etc.)

Reliability – Cloud often empowers devices, but if not done right it can also add points of failure. Take IoT systems: it might be convenient to modify your home temperature before you get home via your mobile app. But imagine if the internet was down and you couldn't adjust your temperature, even if you were at home next to the thermostat. What about light switches? Imagine those not working because there's an internet outage. We inherently assume if something is there and on-prem it "just works." Does adding cloud into your print flow introduce new points of failure? If designed right, it doesn't have to.

Performance – Print documents have become larger and larger. Why? Our modern BYOD technology means we all have access to high-resolution photography and sophisticated software. Anyone today has the power to create documents containing high-res photography. Over the years average print jobs have therefore gotten bigger. Let's also not forget that many of us are on asynchronous connections - fast download, but slow upload. We already spend enough time waiting for printers to print!
Cloud-native print management platform: the dream wishlist
Looking deeper than these primary concerns, the feature set or the expectations of a native cloud-based platform are vast.
Mixed in with our own ideas, we turned to our customers, resellers, and global partners to create the dream wishlist of a cloud-native print management platform.
It served as both a guide and a set of goals.
Document security: Data needs to be protected by the highest of security and compliance standards.
Mobile working: The number of devices people utilize is ever-growing, especially among hybrid home/office/mobile BYOD work environments. and facilitate work from home workflows (e.g. hit 'print' at home and collect the document in the office).
Sustainability: Users should be mindful of their print behaviors and its environmental impact, (we're called PaperCut after all :))
Free up IT time: IT teams need to spend less time managing print infrastructure, but not at the expense of a secure and simple user experience.
Cost savings: Minimize print-related costs and waste.
Intuitive and fun: It's okay to make printing fun. Make the experience enjoyable but tailor it to the needs of individual users.
Reliability and self-healing: Cloud-based platforms should account for network outages and single points of failure while optimizing for performance.
Less infrastructure: Minimize or eliminate the need to apply updates and upgrades or manage on-prem infrastructure.
PaperCut's approach to cloud: building a platform
We've been in the print management game now for over 20 years. Our flagship print management solution, PaperCut MF, has been fueled that entire time by a user community that's grown to over 120 million strong.
As cloud services (SaaS, PaaS, IaaS) became more dominant and continued to evolve, we continued to evolve PaperCut MF. We assisted our channel partners to provide full hosting options including on-prem, private cloud, public cloud, and hybrid-cloud environments. Deployed in the cloud, PaperCut MF still remains our fully-featured print management solution for medium and large commercial institutions and educational organizations.
The rapid adoption of cloud hosting options from the likes of Amazon (AWS), Google (GCP), and Microsoft (Azure) presented the print management field with both opportunity and challenge.
What we've learned in our 20+ years experience of print management is a platform mindset. To continue enhancing the world of cloud print management, we decided to diversify the solutions we offer by building a platform specifically tailored to public cloud-native environments.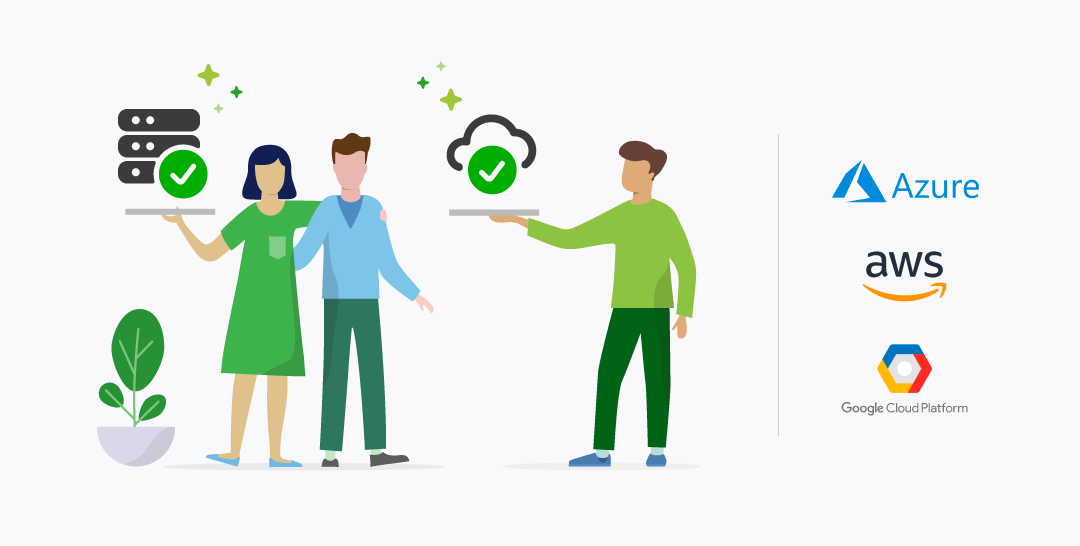 Over two years ago, we embarked on a line-one code rewrite to deliver a native cloud-based print management platform. This would form a suite of products capable of overcoming user challenges with a 20+ year horizon mindset.
What made building a cloud-native print management platform interesting was the need to marry the benefits of the cloud with the advantages of an on-prem MFD/MFP - that humming contraption in the corner. We wanted to create a win-win situation where we provide the benefits of cloud print management without the downsides like single points of failure, especially in environments with internet connectivity issues - reliability, bandwidth, security.
We looked at the major concerns from various angles: how do we solve those pain points of privacy, reliability, and performance when traversing the cloud?
Building the Edge Mesh: borrowing the best from the world of IoT
Many IoT (Internet of Things) devices have had to overcome similar challenges of fusing hardware and the internet, and they have solved them in different ways. We've looked at the best practices of the IoT world and endeavored to adapt them to the world of cloud-managed printing.
Early IoT has had some false starts. The security of IoT devices is still regarded as substandard. The addition of the internet has added points of failure which has reduced their reliability. Many mission-critical IoT based systems however have rapidly evolved over the last few years to address these concerns. An example would be industrial-grade smart lighting control systems. We asked ourselves what Apple was doing with its Apple Home lighting system? What are high-end commercial lighting systems doing today? How did their technology work? How could we adapt it to a cloud-based print management system?
In the IoT landscape, two complementary approaches have emerged that address some of the concerns raised above.
The first concept is commonly referred to as Edge computing. A $50 Raspberry Pi today has as much computing power as a laptop did only a few years back. The proliferation of low-cost low power CPUs have meant that even small devices (e.g. BYOD) can perform relatively complex computing tasks locally. These tasks hence avoid dependency on the cloud.
The second concept that emerged in more recent times is the self-healing Mesh. This is where multiple devices work together in a coordinated way to increase reliability and redundancy. Modern IoT systems like lighting control systems (e.g Zigbee) or Mesh Wi-Fi are examples.
For certain non-essential services, 100% cloud-based IoT systems are sensible. But for essential services, an Edge-based and/or Mesh-based IoT system makes more sense.
IoT has solved the problem of reliability with mesh, fail open designs, and edge computing. The world of IoT doesn't rely exclusively on cloud computing. Instead, it leverages the cloud for configuration and extension, rather than to drive core functionality.
Therein laid the workaround for the classic pain points of cloud-based print management. A Mesh based on the principle that a couple of devices are more powerful than a server, and are also far more fault-tolerant.
We recognized that with modern cloud systems when your website traffic grows you didn't just upgrade to a bigger server, you load balance the traffic across multiple small servers.
That concept of a mesh, multiple small systems forming a higher-performing and more reliable system (as seen in IoT and modern IT) helped us form our concept of PaperCut Edge Mesh for print management in the cloud.