Monitor a Web Print server
You can monitor your Web Print servers in the following ways:
View the Web Print server status in the Admin web interface
Select Enable Printing > Mobile & BYOD.
The Mobile & BYOD page is displayed.
The Web Print area displays details of your Web Print servers. If you have only one Web Print server, the details are displayed as shown in the image below.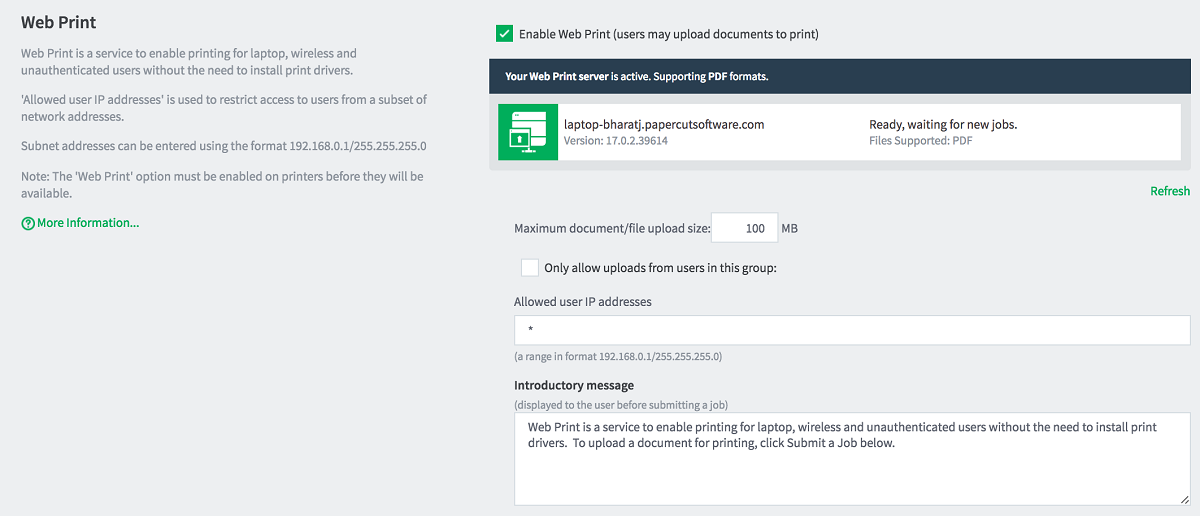 If you have multiple Web Print servers, click Show server details.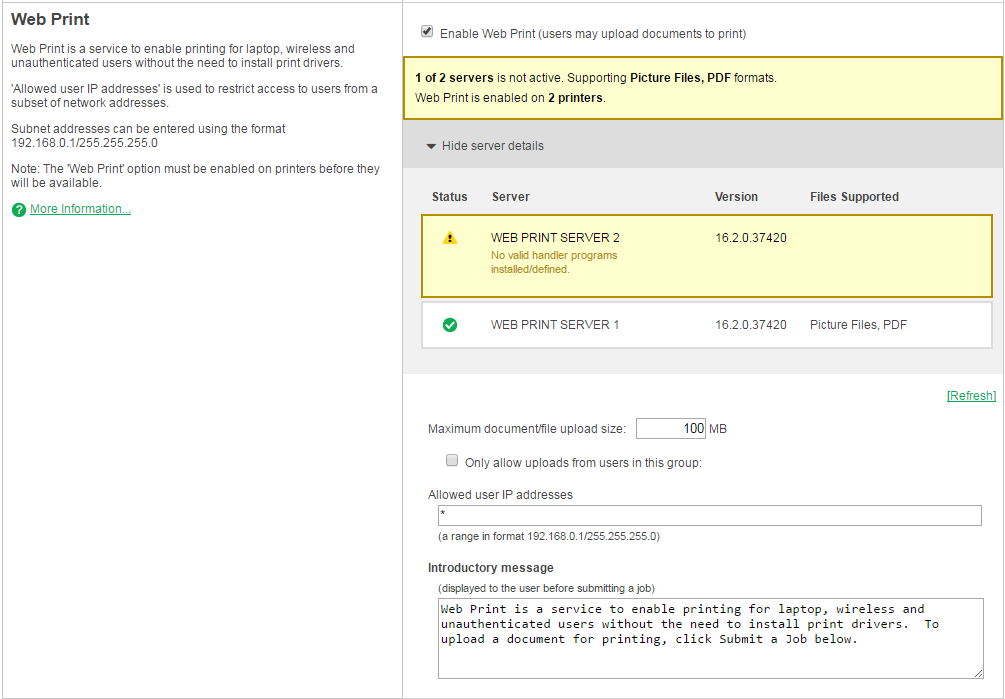 The following details are displayed for each Web Print server
Status—an icon indicating whether the server is OK or in error.

Server—the name of the server. If the server is in error, an error message is also displayed.

Version—the version of the Web Print application installed on the server. You can use this to identify any servers that need to be updated.

Files Supported—the file types supported by this server.
Monitor the Web Print System Health endpoints using a monitoring tool
The Print System Health interface includes endpoints to monitor the health of your Web Print environment with your existing monitoring tool, giving you peace of mind that users can print and that waiting times in queues are low. For more information about using the System Health interface, see Monitor print system health.