PAPERCUT VIEWS
Printer supply cupboard always empty? Or purchasing too much?
Ideal for small or home businesses.PaperCut Views gives you an inside look at the story of your printing: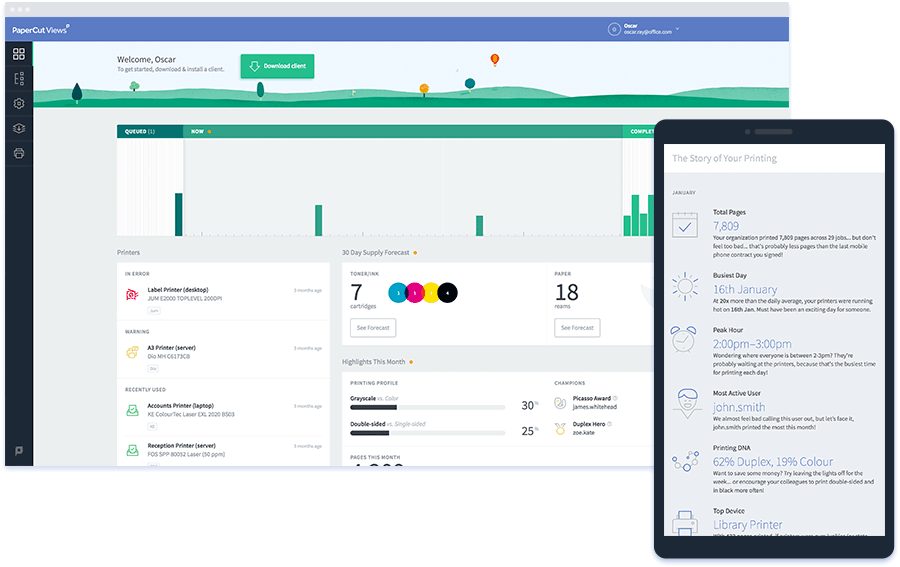 Stay ahead of your business's printing needs
Forecast your toner and printing supplies with real-time data
Minimize printer downtime
Live printer statuses and a quick-view dashboard help you keep your office running.
Gain valuable insights into print behavior
Discover who prints the most, when the peak printing times are, and even the busiest printers.
100% FREE!
100% free and easy to install. Sign up using your Google, Facebook, or LinkedIn account.
Printing should be waste-free, easy, and cost-effective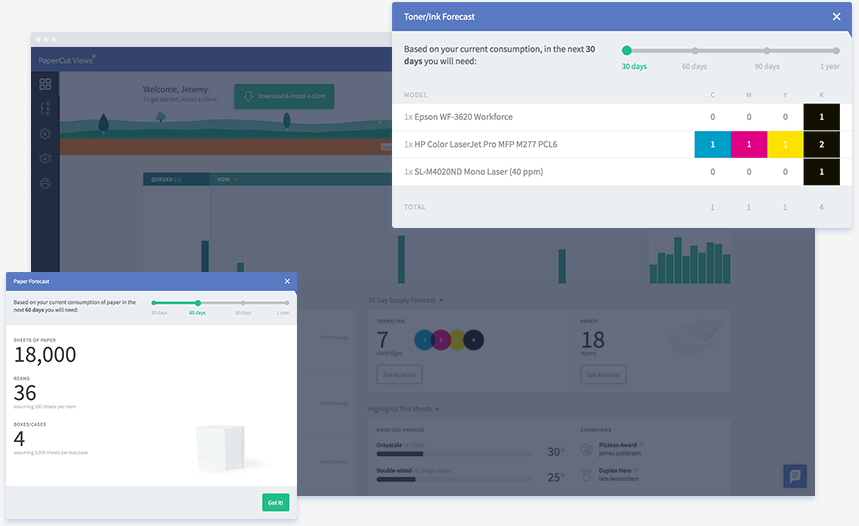 Forecast printing supplies
Never run out of paper and toner again! By monitoring print jobs, PaperCut Views gives you the power to stay ahead of your business's printing needs.Whether you need to order supplies for a quick top-up or want to budget for the whole year, the intuitive forecast will let you know what you need.
Understand how you print
See who prints the most, when the peak printing days and times are, and even the busiest printers. The top tips from PaperCut Views might even reduce your printing headaches! And with your printing DNA revealed, you can start to make changes to help cut costs and reduce your impact on the environment.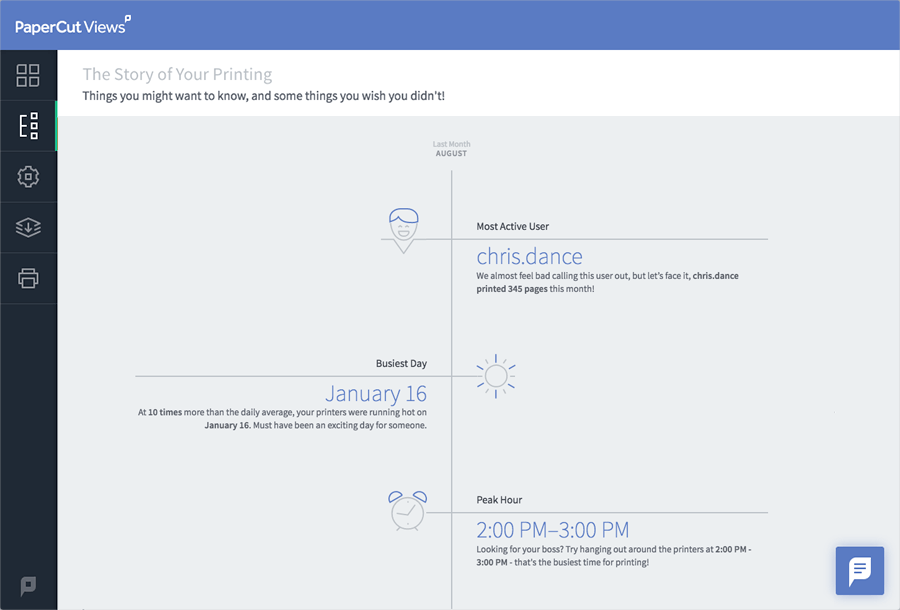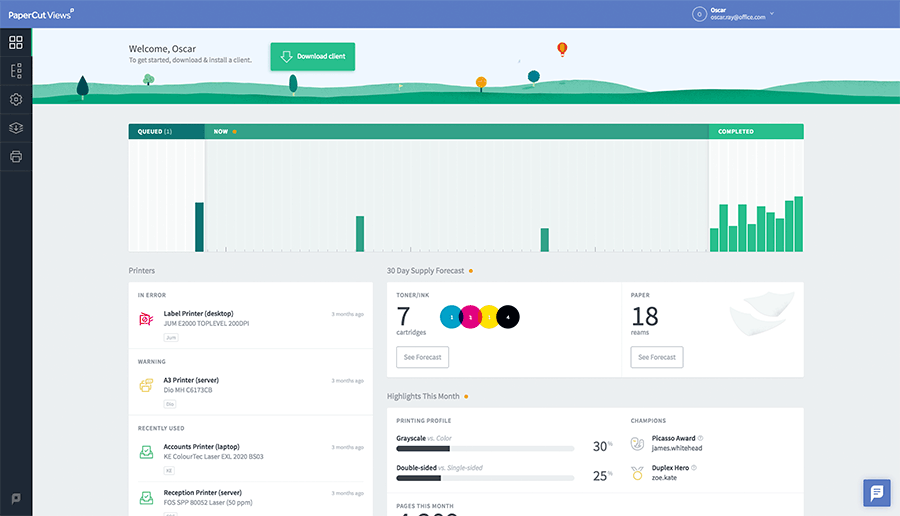 View all your printers in one place
With a live status for every printer, there will be no more need to run around checking each device one by one. You'll minimize printer downtime, and maximize uptime. Be on top of paper jams, offline printers, or low toner before the complaints roll in. You'll be the office hero in no time!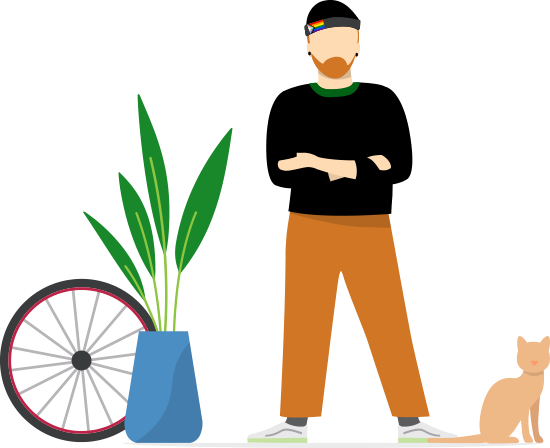 Try it out!
Great for small businesses or home offices
Installs in the time it takes to make a coffee
Easy to use, no IT personnel required
Works with all major printer makes and models
100% free print analytics and insights
Get Started for FREE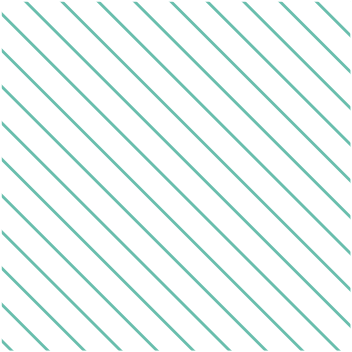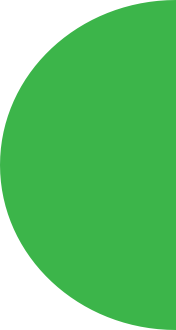 Frequently Asked Questions and Resources
Looking to assign quotas or budgets, document security and BYOD? Check out PaperCut NG.
Get started System Requirements FAQ