Save Paper Desktop Widget
Save paper & money the fun way!
Save paper & money the fun way!
PaperCut has teamed up with Do Something, the non-profit organization behind the Save Paper initiative, to develop this innovative desktop widget.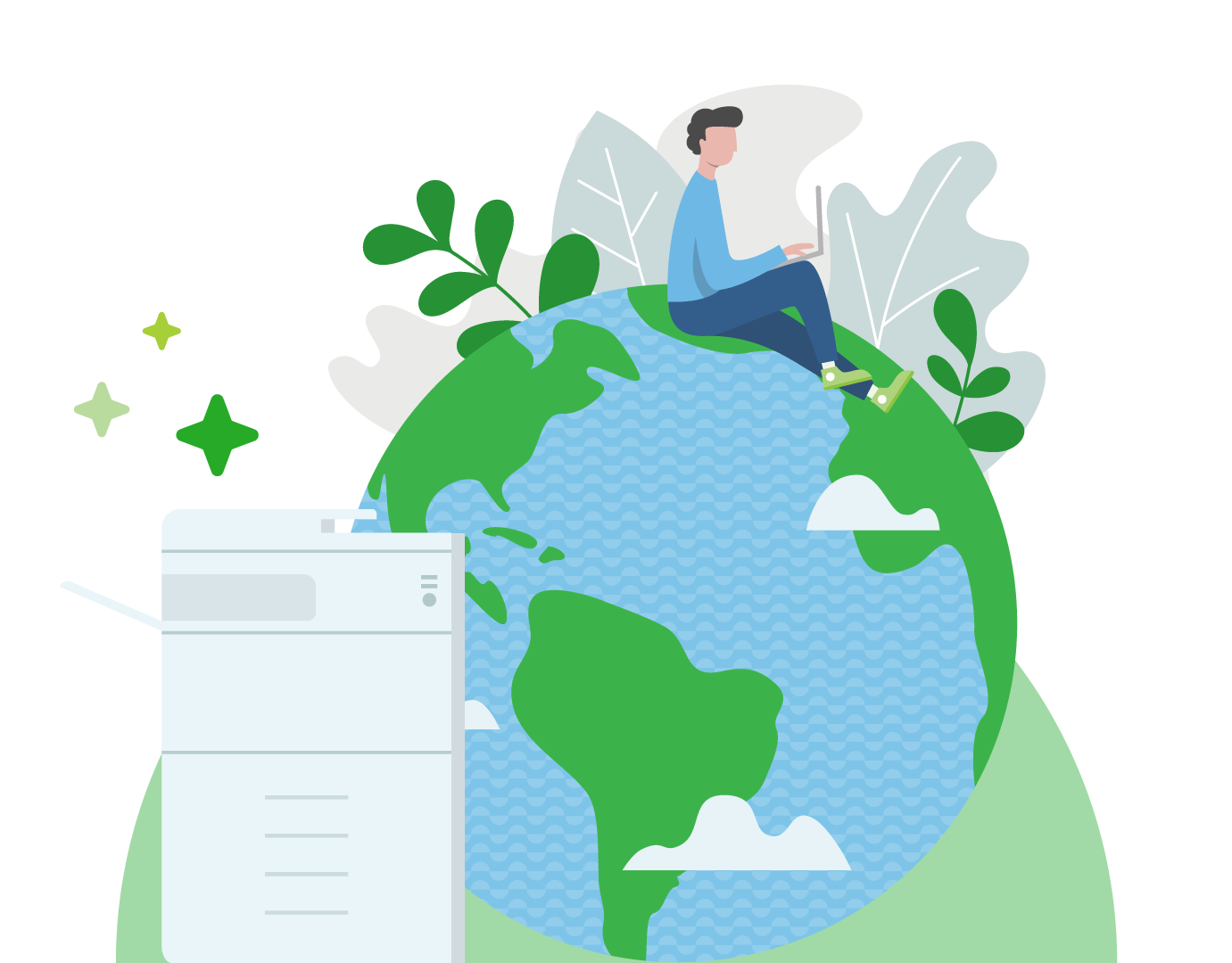 The widget, developed in Adobe Air and available for Windows, Mac and Linux, works by presenting data from the PaperCut server in a fun an interesting way.
It helps organizations reduce their paper use by empowering employees/students/users with the following:
It draws users' attention to their printing impact
Allows users to compare/benchmark their usage
Highlights environmental facts about paper use
Supports a non-profit organization
Do Something
The Save Paper Desktop Widget is an initiative developed to support the non-profit organization Do Something.
Organizations using the widget are asked to make a donation of just $0.99 a user ($0.20 for education) with all proceeds going through to this non-profit to support their paper saving initiatives in business and the community.
Save paper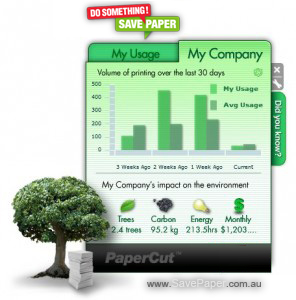 How to Donate
The widget may be purchased online in the PaperCut online order system either during the initial purchase or any time after. If you already have purchased PaperCut, select the option "Add to an existing license". Within 24-hours you'll be sent a license that turns off the donation screen.
Installation & Deployment
You may deploy this widget across your organization by directing users to this page and asking them to click on the install badge to the left. Please see the Adobe AIR website for information on enterprise deployment of AIR applications. You may need to obtain redistribution agreement from Adobe.
Tip: The widget needs to know the IP address of your PaperCut server. To streamline deployment, add a DNS entry for the name papercut pointing to the IP address of your PaperCut Primary Server.
The benefit of PaperCut is really in its ease of use. It's the right choice if you are looking for something with ease of application and an easy user interface.
– C.Y. Tung, co-founder of the Institute for Shipboard Education
READ OUR CUSTOMER STORIES