PaperCut NG

Version Check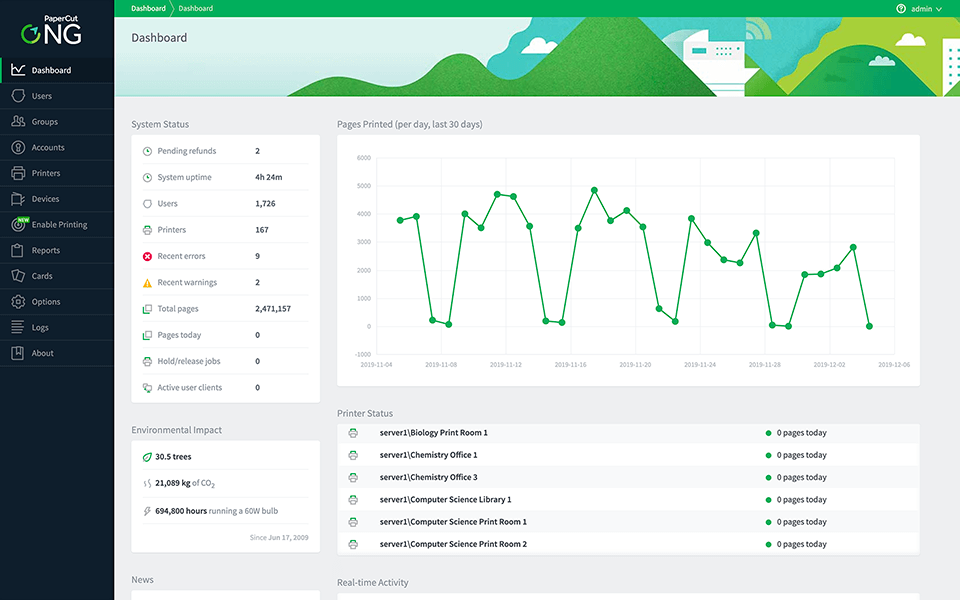 There is a new version of PaperCut NG available!
For details about changes to the Windows installer, click here.
For information about what has changed, see the release history page. It is important to read the recommended upgrade instructions to ensure a smooth upgrade.
Our releases follow a long-established upgrade policy
Download
Should I upgrade?
This is not a mandatory upgrade. You may continue to use your existing PaperCut installation. We recommend considering the upgrade if:
You have a use for any of the new features. Please see our release history page for details on what's new.
You have a period of low network activity (e.g. break, end of term, etc.) or are undertaking server maintenance it's always a good time to consider upgrading PaperCut.
How do I upgrade?
Existing PaperCut NG users may upgrade with an install-over-the-top procedure. You may wish to read the following article for more information: https://www.papercut.com/kb/Main/Upgrading
You can check your Maintenance & Support status in the PaperCut web administration interface, under the About tab. In the License Information section you will find a 'Software updates available until' date. If the date is after the x.0 release (eg. 16.0 was released on March 15, 2016), you can install the new version. Please see the screenshot below for an example of a license with current Maintenance & Support.
Information for PaperCut NG users (versions 6 through to 21)
Upgrading from PaperCut NG (version 6 through to 21) to version 22.0.8 is a 'major' version upgrade. You will need to purchase a license upgrade, in line with our long established upgrade policy, except in the following circumstances (where the upgrade is free):
You have current Maintenance & Support.
You purchased PaperCut NG less than 3 months before the major upgrade was released
(your existing license will work with PaperCut NG 22.0.8)
License upgrades can be purchased via our online order system. If you have questions or require additional information, please email sales@papercut.com.
Looking for past versions which include the security fix for PO-480?
A complete upgrade of PaperCut MF involves: