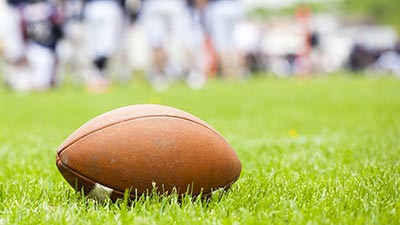 Mixed branded copier fleet made collating print analytics challenging
PaperCut NG trial highlighted most used printers and times as well as type of documents printed
Insights from reports has lead to a reduction of paper, toner and copier usage
Management Need
Bringing print management from the training squad to the starting line up was key for this US Professional Football League team. Gathering the correct information to make informed decisions to help eliminate waste can be problematic, particularly with a mixed branded copier fleet.
The Solution
Enter PaperCut NG, the print management solution helping this organization gather data using the web based dashboard and emailed reports. During the 40 day free trial, the PaperCut team helped to ensure the setup went smoothly.
PaperCut NG gives them insight into heavy printer/copier users, the type of documents that are being printed, and the variety of times the devices are utilized, without the price tag associated with other software.
The Result
Print jobs are now tracked, with the IT department monitoring specific printer and copier usage; per printer, per user, per time of year. The Executive Summary Report, delivered weekly and monthly helps management to identify high user printers, and users.
The data from reports helps to analyze printing costs and work toward a reduction of paper, toner, and copier usage. PaperCut NG even lets them know when a printer is offline and needs attention or if it's run out of toner, saving the IT team valuable time.