As a Sys Admin you've probably wrestled with the complexities of managing multiple printers and devices. Imagine scaling what you do to thousands of devices across dozens of locations, all coordinated with a clowder of System Administrators just like yourself? (We had trouble finding a collective noun for System Administrators and just used the one for cats.)
Complexity of these proportions is a problem that some of our larger customers have. A common strategy is to have multiple application servers, independently managing each site. This is great because mistakes made by "other" System Administrators at other sites never impact you. (ie. It's never your fault.) The downside, however, is when management asks for a centralized view of the whole organization's printing, it's difficult to collate multiple reports from multiple sites.
[caption id="attachment_2455" align="alignleft" width="300"]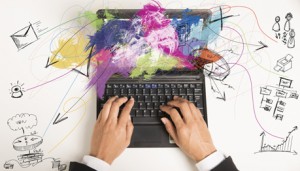 More isn't always better when it comes to reporting for many PaperCut customers.[/caption]
This was the challenge that Hendrik, one of our rocket scientist programmers, took on. Finally there's an opportunity to leverage his functional programming skills.
PaperCut 13.3 creates a brand new feature called Central Reports. This feature will fetch data from databases on multiple sites and automatically merge the data to produce consolidated reports. Like all of PaperCut reporting, these are available as one-click reports, ad hoc, or scheduled for periodic emailing.
Another win for the overworked IT department! (To offset the fact that the email system went down last week… not that it was your fault.)
Some of the other features in this release include improvements to Delegated Print Release, Printer Load Balancing and a brand new embedded solution for Xerox EIP2 devices. Plus, of course, dozens of enhancements and minor bug fixes. Check out the release notes for PaperCut NG or PaperCut MF for a complete list.
If you have any more feature ideas, feel free to send them through to our support team . And, yes, we have already received your feature request to prevent paper jams in the crucial 10 minutes before your performance review.
:)