Release overview
Easily personalize the look and feel of reports
Provide a seamless user experience when using Lexmark's Scan Center solution
Get more out of PaperCut MF for Sharp with Integrated Scanning on small screen devices
Track and control print jobs from HP Enterprise and Managed printers
Have you heard about Mobility Print?
Mobility Print is currently helping thousands of organizations across multiple industries solve their Mobile and BYOD printing issues.
Mobility Print just works on any end-user device, providing a native print experience for all operating platforms and devices consistently with your make or model of printer. Setting up Mobility Print is super easy, with most installations requiring only a few clicks to get up and running.
Personalize the branding across all areas of PaperCut
Release 17.2 introduced a much quicker and easier way to customize the branding of the Client , User Web Interface and Admin Interface . In this release, the Reports section has been personalized, rounding out the list of areas IT administrators can update to match the look and feel of their organization's brand.
Single Sign On support for Lexmark's Scan Center solution
PaperCut MF for Lexmark MFPs now offers users an integrated experience with the Lexmark Scan Cente r solution through the use of a Single Sign On (SSO) process .
Once a user logs into PaperCut MF at the MFD and is authenticated, they will be automatically logged into the Lexmark Scan Center allowing IT administrators to track and cost scan jobs, in one easy process.
To see how PaperCut MF works with Lexmark, check out our Lexmark Tour page.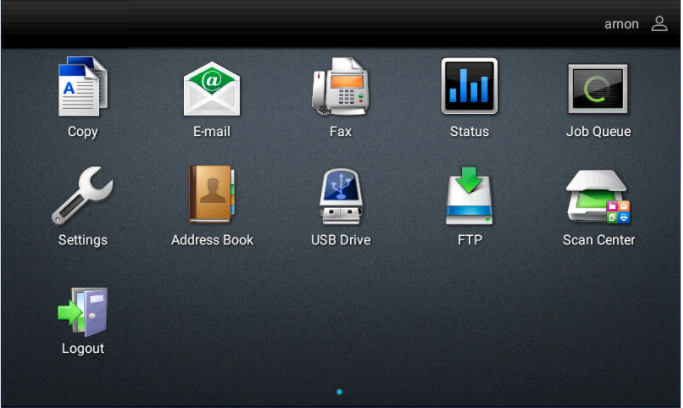 Integrated Scanning now available on Sharp devices with 7" screens
IT administrators can now provide a seamless end-user experience at the MFD panel for more Sharp devices  than ever before, with Integrated Scanning no longer restricted to devices with 10" or larger screens.
With this release, Integrated Scanning can now work on Sharp devices with 7" screens, allowing IT administrators to track, and cost scan jobs, within the familiar PaperCut MF user interface. For more information about PaperCut MF for Sharp, check out the Sharp Tour page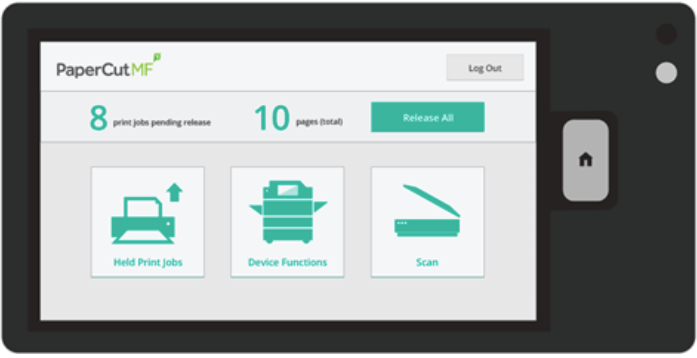 Extend secure print environment to include HP single function printers
Through the added support for single-function printers and selected small screen devices from HP's FutureSmart range, IT administrators can now give users a secure and familiar experience at the device.
By enabling Secure Print Release and Find- Me Printing across all devices, whether they are multi function devices (MFDs) or single function devices (printers), IT administrators can securely control what is printed and ensure all jobs are tracked, without the need to purchase additional hardware.
To find out more about how PaperCut MF works for HP, visit our HP Tour page.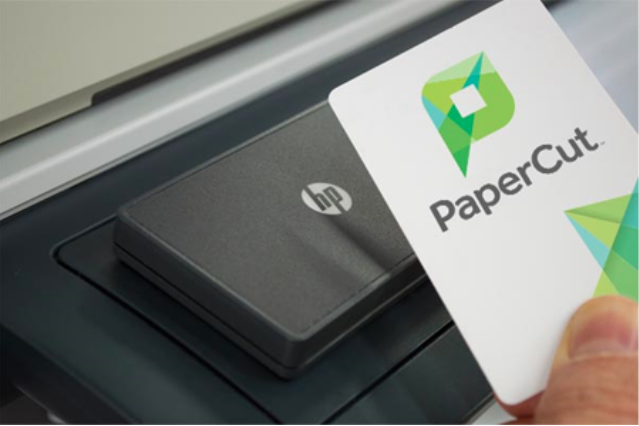 Want to know more?
To help you digest all the updates, we've detailed all features, enhancements and fixes, in the 17.3 Release Notes for PaperCut MF .
And of course, the "Fine Print"
If you have a current subscription to Premium Upgrade Assurance , your upgrade to Version 17.3 is already included. Otherwise, one-time upgrades may be purchased via our online order system or through your PaperCut supplier. And hey, added bonus - upgrading now will entitle you to all of the releases in the 17.x series throughout the year!
About the Author:
Dale has been part of the PaperCut family since December 2016, joining our Marketing team as a Product Marketer and has been working in the Software and IT industry for the last 10 years. During that time, Dale completed his Masters of Business Administration (MBA), majoring in Marketing and in his spare time enjoys playing Australian Rules Football and watching the latest trending Netflix TV series.