We're always amazed at how multi-factor authentication has taken over all computing life. We're seeing two-factor authentication to access your bank account, email and even video games have it now! Copiers with PaperCut installed have been using this technology for years with the combination of proximity card and pin. It's taken a while, but now we're seeing more multi-factor authentication on the desktop login in corporate organizations.
There are plenty of advantages to card based authentication on the desktop such as reducing the reliance on complex passwords. However, there is no point in chasing this game if all your other systems around the network are still using your old complex passwords. This is where Single Sign-on (SSO) makes a resurgence.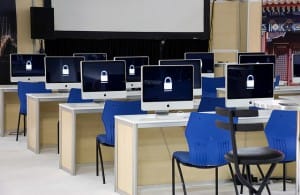 PaperCut version 13.4 introduces Single Sign-on to the web interface login. This means that users can authenticate once on the desktop and then they are automatically granted access to your local PaperCut. No re-login required!
Believe it or not, PaperCut already had SSO back in 2005! We quickly saw that this caused issues in the education environment. Picture this: Student A and Student B were best friends. Student A walked away from their desktop, giving Student B the chance to open up a web browser and transfer their print credit across to himself! Student A and Student B are now no longer best friends…  The automatic login advantages of SSO can be a double edged sword.
SSO is great for the corporate environment, for an administrator logins or for integrating PaperCut into your intranet site . This time, we've added it back in with a raft of security options to control where and how it is used.
Of course, like all usual PaperCut releases, we've added in a whole lot more than this. Check out the full release history:
Image: cc-by-ca by  Chris Amelung