PaperCut NG & MF 16.1 – released June 2016
A quick overview guide to 16.1. For more detail see Release Notes .
Maximizing printing uptime
Printing is an essential service in business that is often overlooked until it is not working. IT departments can find much of their time taken up firefighting urgent issues that cause printing to go offline when it's needed the most, like exam time in a school, or branches with customers waiting.
Imagine if your IT team could receive real-time alerts as soon as any part of the print environment is not working, and be able to anticipate potential issues and avoid the outages all together.
Print System Health Monitoring allows IT departments to monitor their entire print environment using industry standard monitoring tools, such as, PRTG and Zabbix . You might already be monitoring the status of your printers and servers, which can help a lot, but often does not tell the whole story. It's not just about monitoring individual components, but also the overall system usage.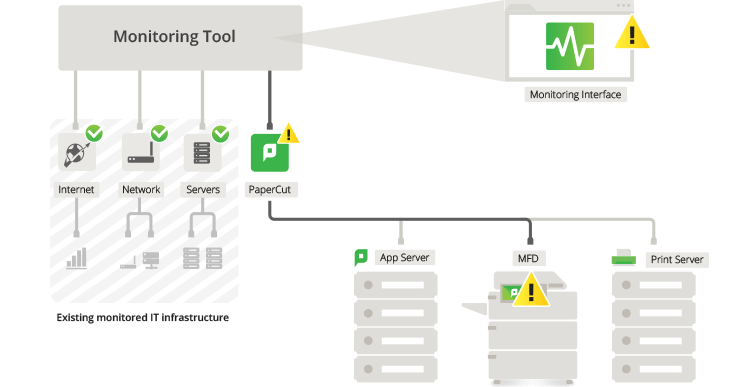 The Print System Health Monitoring interface linked to a monitoring tool, showing a device/printer in error.
With the Print System Health Monitoring interface you can:
trigger alarms as soon as outages occur rather than waiting for someone to report an issue
put charts on your dashboard to monitor real-time printing activity to identify changes in printing behavior
monitor trends in printing resources and usage over time so you can plan for expansion to address bottlenecks before they occur.
monitor printer and device inactivity
More resources:
PaperCut Manual: Print System Health Monitoring Knowledge Base: Advantages of print monitoring Knowledge Base: Supported monitoring tools
---
Updated PaperCut MF release cycle
So, you're looking for the absolute, most recent stuff from PaperCut for your multi-function devices? We want to work with you!
You may already be familiar with PaperCut's Early Access program . Taking on Early Access makes you a part of the inner circle, working more closely with support teams (with a dedicated email address) and software developers with access to all of the latest features on offer.
From version 16.1, PaperCut MF will be released initially as Early Access. We anticipate removing PaperCut MF from Early Access in late June.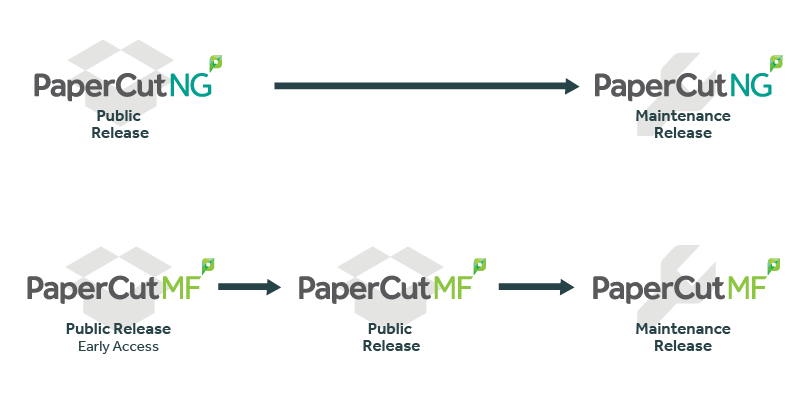 The PaperCut NG release cycle remains the same, and is available now. You can get started today by downloading the 40-day trial .
Within each release number, PaperCut also issues enhancements, fixes and patches. From 16.1 we're changing the name from Bug Fixes to Maintenance Releases which more accurately reflects the updates to PaperCut NG and PaperCut MF.
---
Secure password encryption
As industry standards around password protection are continuously evolving, we have updated encryption for internal users to offer increased levels of security.
Passwords within PaperCut NG and MF are now stored with the latest encryption algorithm.
PaperCut NG and MF do not store passwords for users imported from Active Directory or LDAP.
---
PaperCut MF interface refresh on Toshiba
The PaperCut MF interface has been refreshed for Toshiba e-STUDIO.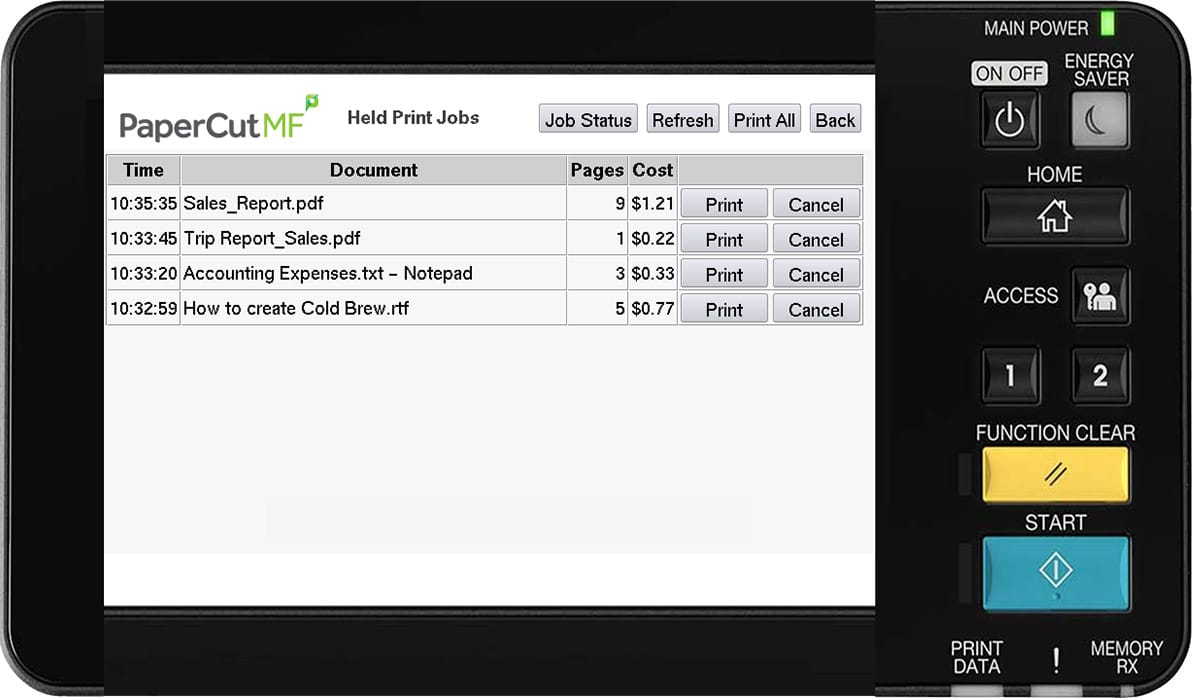 PaperCut MF updated for Toshiba e-BRIDGE, LeSF and Next series
Toshiba e-STUDIO MFP running PaperCut MF
The following Toshiba e-STUDIO device platforms will now be supported by PaperCut MF 16.1:
e-BRIDGE Next
e-BRIDGE X
e-BRIDGE 3
LeSF
For user stories and updated models, see the Toshiba Tour.
---
Want to know more?
To help you digest all the updates, we've detailed all features, enhancements and fixes, in 16.1 Release Notes for PaperCut NG and PaperCut MF .