One of the big changes we added to PaperCut previously was the introduction of print policies . The feedback on this feature has been positive, and many trees and color toner cartridges have been saved! Now it's even better, with two new additions:
Users now have an option to automatically convert their job to grayscale or duplex
Users opting to bypass the rules are prompted to provide their justification
As a by-product of this feature, you now have access to more complex user interface dialogs when using Advanced Print Scripting . We have also included a masked text entry which is useful for password prompts. Print policies are an important part of cost reduction; we recommend taking a few moments to explore the new functionality!
Our support team reminded us that licensing is a common issue reported by administrators. Pre-emptive warnings are now a part of your dashboard and will greatly help busy administrators. Warnings include exceeding license limits and support renewal reminders.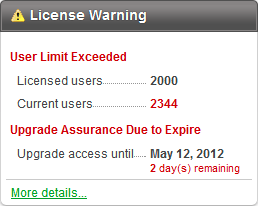 The template printer  has been enhanced; embarrassingly we missed the colour detection setting for it. Thanks for the customer feedback pointing out our omission. This makes automatic printer provisioning a little easier.
Not to forget the big end of town, we have added some features to improve our support for enterprise printing (for example printing from SAP or JD Edwards). A common problem with printing from these systems is that jobs are logged under a single generic account. We can now often attribute these jobs correctly.
As usual full details are in the release notes:
Behind the scenes, we've had some inter-office cultural exchange. Nate from our US support team visited Australia to learn about drop bears , and the Australians were taught about the idiosyncrasies of American tipping culture . To balance things up, we'll ask Ross from the UK office to explain, in his own words, the offside rule in soccer.