I am still fairly new to PaperCut, which means I've spent the first part of my time here reading. Previous blog posts , release notes , knowledge base articles , resolved tickets and troubleshooting steps have all become my bread and butter. One of the things that stood out was this excerpt from one of Jason's posts:
[caption id="attachment_1575" align="alignright" width="200"]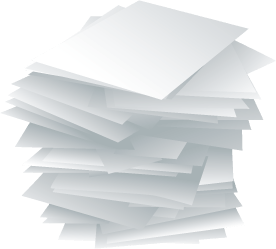 Clearing your printing problems with PaperCut support[/caption]
"One thing that was always on my mind was the quality and timeliness of support available from software and hardware vendors. It was no good getting fast support that didn't resolve my issue and nor was it useful having accurate support that took 5 working days to get back to me. Good quality support is important!"
Jason was an IT manager and a PaperCut customer in his former role. His firsthand experience on the receiving end of support has helped us to elevate the quality level of our support.
Since starting with PaperCut, one thing that has impressed me more than anything else has been that everyone here actually enjoys helping customers. To the developers and fellow techs, this is more than just a job that you clock in, muddle through a few calls, chats and emails, turn in your time card, and go home.
I chose quality support as the theme of my blog post because I want to make sure that everyone knows how to get the most out of this great resource. Here are a few tips:
First, which is the best method of contacting PaperCut technical support? It really depends what you need. For example, If you need general technical information, sales information, or are just curious about PaperCut's capabilities, a phone call is probably best. However, if you're looking for detailed technical information, then you would be better served by either using the Support Chat or emailing support@papercut.com . This way, when the tech you're working with responds with the necessary technical information, it will be provided in a format that is easy to reference, complete with relevant knowledge base articles and technical instructions that would be difficult to retain if relayed over the phone. It also helps us techs get faster and better support from the developers.
When you contact PaperCut support, please include information regarding the systems related to the problem. Let us know the version of PaperCut, the OS on the server and workstations, which printers (make and model) are affected. If it was working previously, let us know about any changes made to the server/printer/workstation/etc. When we receive a support request from a user with that information, it usually cuts the resolution time significantly.
Lastly, PaperCut has a knowledge base , which is keyword searchable with a Google search tool! You will find it at the top of all PaperCut web pages. If you haven't used our knowledge base, here are some articles that will help to get you started:
https://www.papercut.com/kb/Main/ReportingProblems
https://www.papercut.com/kb/Category/Troubleshooting
https://www.papercut.com/help/manuals/ng-mf/common/trouble/
Now entering my third month working with the people here at PaperCut, I'm amazed at how much I've learned and how much I still have to learn, but at least I'm beginning to pull my weight, and at least Chris hasn't had a dart launcher placed on my desk for when I mess up… yet.