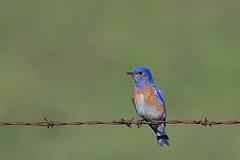 Writing blog posts is hard for us "computer geeks" in the PaperCut development team. We're able to string together lines of source code like we've been doing it since we were born, but asking us to join enough English words into sentences and paragraphs to construct a blog post… now that's a different story. All the grammatical rules, spelling, making things interesting… it's bound to end in disaster!
So like all good software developers we decided there must be a better way.
After some use-case analysis, story boarding and excessive coffee consumption we've determined that the answer is twitter - also known as micro-blogging. Twitter limits us to 140 characters. Surely we can't write anything boring or grammatically incorrect in such short posts :-) (ed: we do our best )
Yes, we've decided to take the plunge start tweeting . In the spirit of twitter we'll keep you updated on all things PaperCut: The important (new software releases), the relevant (which features we're working on), and the not so important (what we're having for lunch on Fridays!).
If you're on twitter, follow us on @PaperCutDev and join in the fun. Oh, don't worry, we're not abandoning macro-blogging just yet. You'll need to put up with computer geek grammar, spelling and exciting posts about the 10 benefits of print audit software in business for a little bit longer!

… now I assume I should tweet this blog post?
Image "Male Western Bluebird (Sialia mexicana)" by Kevin Cole / CC BY