Lockdown in the UK is hard.
I mean, really hard.
With many different voices echoing many different guidelines and creating a tornado of uncertainty in the minds of us Brits.
It's hard not to become frustrated and disjointed from the 'norm' after being in our lockdowns since Christmas.
PaperCut's UK-based team has tried to keep a sense of camaraderie throughout the entirety of the pandemic and this lockdown has been no exception to that. We have enjoyed our Friday Virtual Drinks and even tried new ways of adding variety into these by hosting quizzes, connecting with other regions, and just being compassionate in our daily communications.
We even launched a formal initiative for all our Europe, Middle East, and Africa (EMEA) based PaperCutters. 'Keeping EMEA Connected' was created to increase connectivity and belonging within the EMEA region. We wanted to make sure that we enabled the team to be able to stay connected, stay motivated, and offer help to create and maintain the family ethos that our company holds dear.
From that desire, we formed…
The PaperStrut Challenge
The PaperStrut Challenge was something that we had partially planned in December but wanted to wait until February when everyone was back off leave when everyone could participate.
We wanted to ensure everyone was boosting each other's morale throughout the month and get people active after the January blues.
The challenge, in its essence, was a 30-day gauntlet to see how many miles the EMEA team could walk/cycle/run - with the goal being the length of the UK.
The idea to walk the length of the UK was one brought forward by the Keeping EMEA Connected team. We had three different levels of distances we were aiming for (and one novelty distance):
Width of the UK - 271 miles
Length of the UK - 600 miles
UK Coastline - 7,723 miles
Distance in Koalas - 72.38 cms each
The entire challenge was to help raise money for Hope House & Ty Gobaith Children's Hospice .
Who are Hope House & Ty Gobaith Children's Hospice?
Hope House & Ty Gobaith Children's Hospice is a charity that supports more than 750 local families in North Wales and Cheshire who are either caring for a terminally ill child, or whose child has died from a terminal illness.
Throughout the pandemic and the financial climate globally and locally, the charity has lost funds and had to close 14 charity shops.
The Hospice has been hit from all angles imaginable. As well as shutting down so many shops, all of their upcoming fundraising events had to be canceled. They also took a financial hit by losing £1.2m of fundraising money. This prompted them to start raising money virtually to try and minimize the impact.
For Finley
The EMEA region is nothing short of a family. The way we care for each other, look out for one another, and have each other's best interests at heart makes us that family.
When we heard the story of PaperCutter Leon Darbey's nephew Finley, we wanted to show our support to Leon and his family.
Finley was diagnosed with leukemia - a cancer of the body's blood-forming tissues, including the bone marrow and the lymphatic system - in 2016. He was a fighter and an extraordinary little boy.
Tragically, he passed away last year. When Leon informed us of his nephew Finley losing his battle, we wanted to show our support. Specifically, we wanted to raise money for the amazing charity that offered care to Finley and provided respite care for his parents - Hope House & Ty Gobaith Children's Hospice.
The challenge
We decided to partake in a 30-day challenge of walking, running, cycling as many miles each day as possible.
I personally mixed up three all of these different methods, completing my miles every day to the best of my ability and time available.
We had people complete the challenge with friends, family, pets and some of us (cough, Leon) opted to run a half marathon!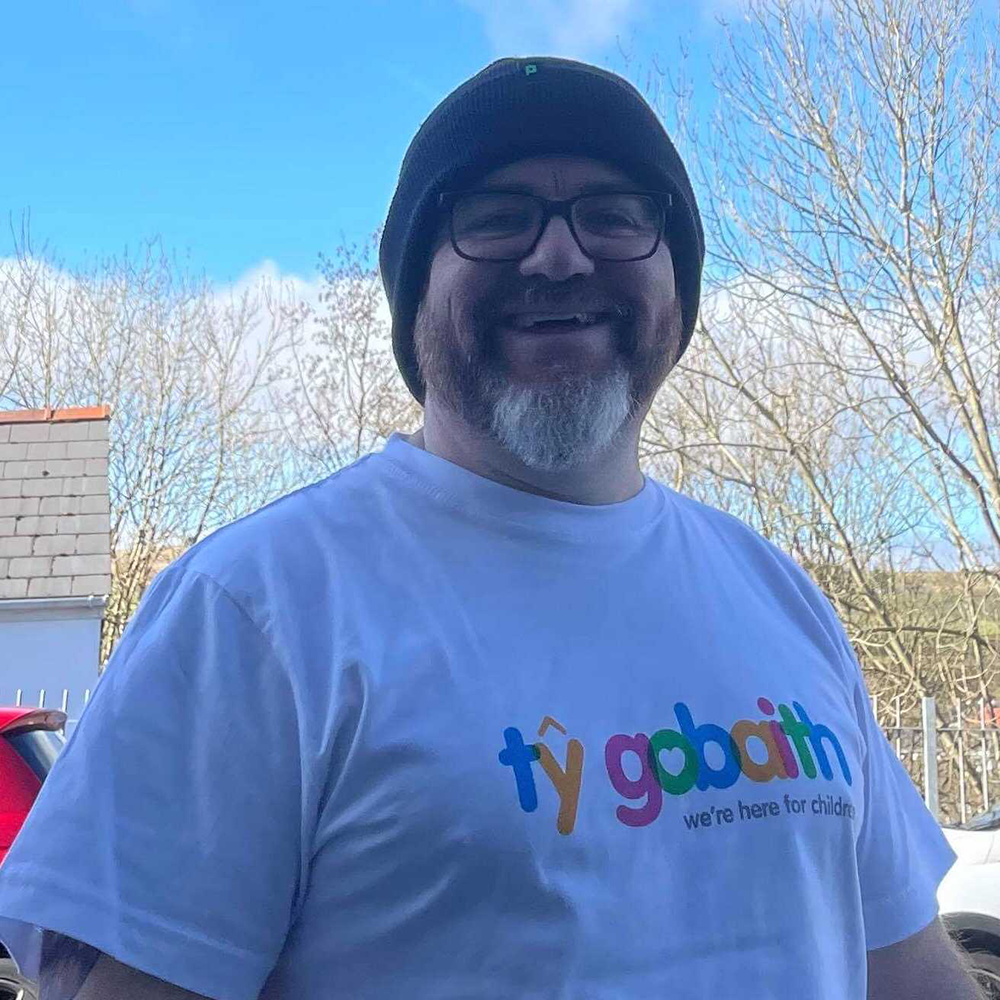 "The PaperStrut challenge gave me a reason to get out and get the miles in. It's all too easy to sit on the sofa and eat biscuits but when you know yo_u're walking _for such a great cause it's all the motivation you need." - Will Williams (Regional customer success stream lead)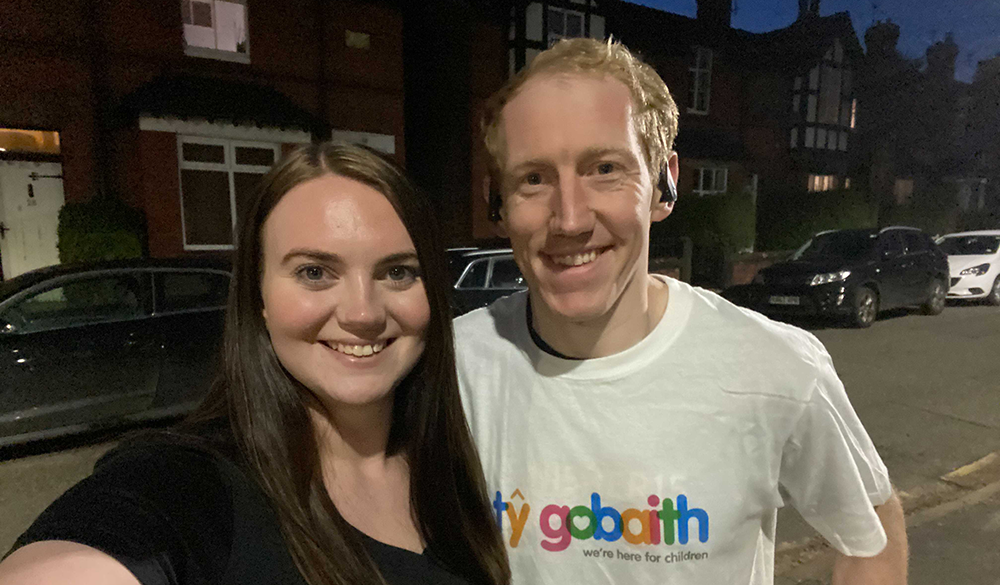 "I loved being part of the PaperStrut Challenge. Not only did it get me back into running after a month of lockdown, but it meant I got to spend some quality time every day with my partner when we would go for a walk." - Pete Buckley (Licensing specialist)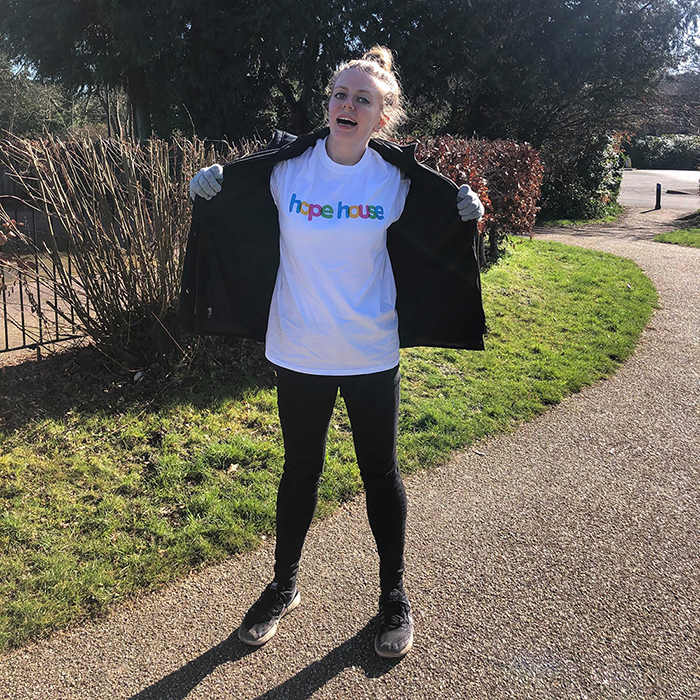 "Thank you for my T-shirt Leon -I was proud to be repping it on our walk today. :) I've loved this 30-day challenge. I'm so pleased that we've managed to raise so much money for Hope House / Ty Gobaith" - Dawn Chisholm (Senior People Experience advocate)
"I was extremely proud to be involved in such an opportunity to raise money for this charity. I thought the entire month was extremely fun. It was great to see everyone getting involved too." - Owen Williams (People Experience intern)
Did we do it?
First and foremost I would like to reiterate the importance of the word 'we'.
Everyone who participated in the challenge was superb in creating a sense of camaraderie and togetherness. We all celebrated every mile recorded, whether they were 1 or 13.
With the 19 participants that took place from the region, we managed to smash our 600 mile goal and ended up PaperStrutting… 961.21 miles!!
In terms of our fundraising goal, we had sponsorships from friends, families, and PaperCut themselves.
Thanks to all these efforts, we didn't only reach our £1,000 target, we obliterated it! We raised a total of £5,142 - 514% of our target. That is a really prideful thing for the region to say.
I'm incredibly proud of the entire EMEA team. Not just for getting their steps in, but for rallying around one of our own during a time where we had to get creative to do so.
On that note, I'd like Leon to close off this blog entry…
'The PaperCut team stunned me with the proposition that they wanted to support a charity that helped my family and specifically my nephew Finley.
'Ty Gobaith / Hope House provided end-of-life care for my nephew Fin. The hospice and their staff looked after him with the utmost care and compassion. They're short on funding this year due to canceled fund-raising events caused by the coronavirus epidemic, so this challenge felt even more important than usual.
'Watching the team adding to their total miles covered each day was truly humbling and acted as a huge incentive to push on through. We had staff cycling, walking, and running to cover the distance. No measly feat may I add! We even had pets covering some distance… although we never tracked those miles.
'If I didn't consider myself a full-blown PaperCutter before, I certainly feel like one now.'I couldn't ask for a better bunch of colleagues! I'd like to thank them all for their participation. It meant the world to me and my family.' - Leon Darbey, Technical support engineer