I know what you're thinking: Who on Earth would dare write a review of 2020, this garbage excuse for a year?
Hi, PaperCut's overly zealous resident tech journalist reporting for duty! That's actually where I want to kick this off…
I started with PaperCut on January 14 (a day after my birthday - yay! When I turned 31 - boo!). After braving it out as a freelance writer for many years, 2020 will forever mark the year I joined this stellar company (is my boss reading this?).
Every year falls victim to the same blogs and social posts declaring, "This year was the worst, bring on the next one!" But if there were ever a contest for years we wanted to blank from our memory, 2020 would surely be crowned champion.
However, I'd like to use my own 2020 dash of positivity as a jumping-off point. This year wasn't all bad - I made a list of PaperCut's achievements to prove it!
Award-winning efforts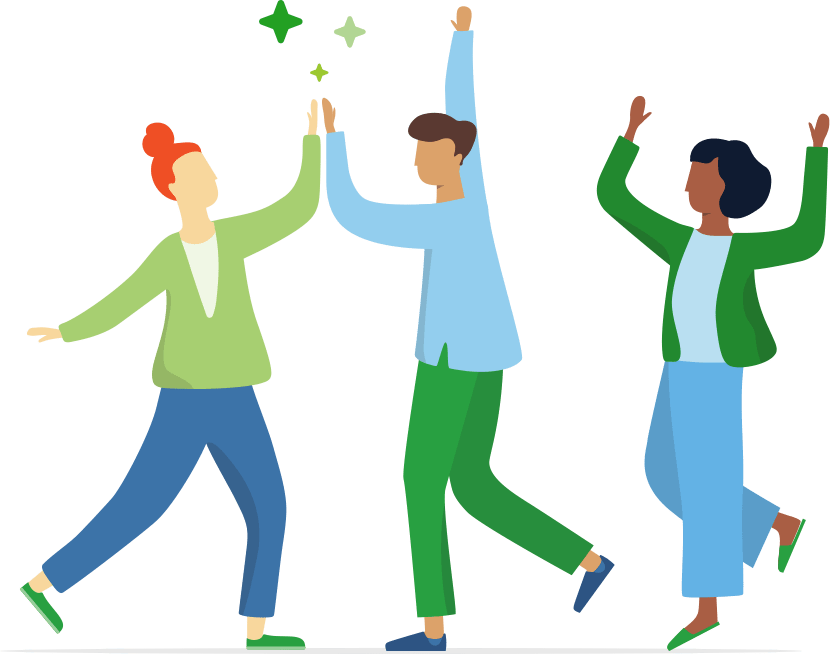 We started off the year on the high of winning our fifth BLI Pick Award in five years!
PaperCut 19 won Outstanding Cost Accounting & Recovery Solution - the build that saw us unveil our Scan to Cloud functionality and OCR in the Cloud. Celebrating our five wins in five years was also MY first blog post :D
Then more recently we were announced as finalists in two categories in the Internal Talent Awards . We were nominated for Excellence in Diversity & Inclusion, and PaperCutter Laura Paton was nominated for Talent Leader of the Year.
Print management in the cloud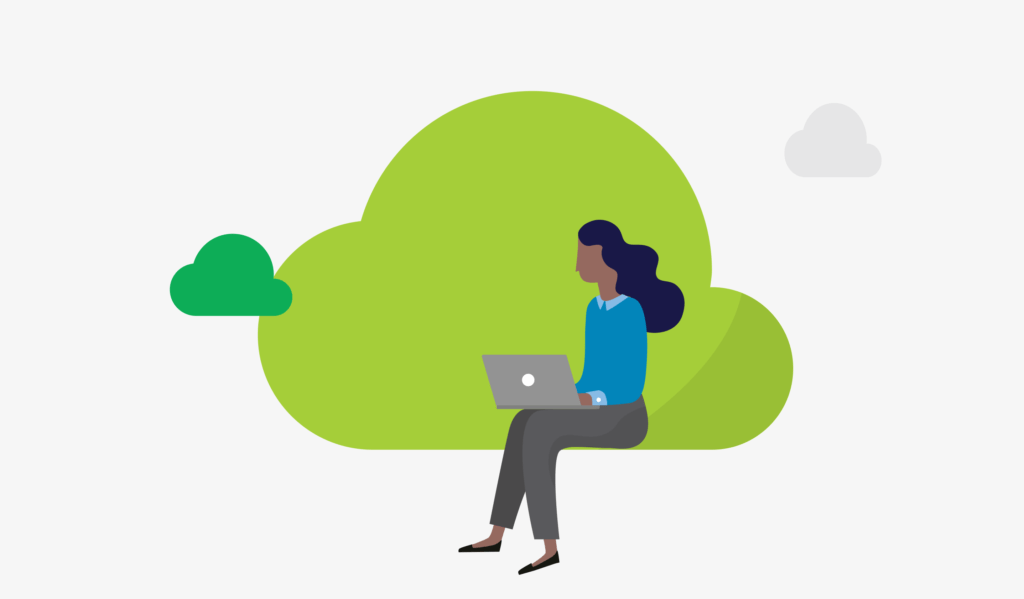 2020 will be remembered as a game-changer for many. It was certainly monumental for us. Our own Dave Farrell wrote in September about how the pandemic has changed printing (for good) .
This year saw us make big steps forward with our cloud-native print management solutions. We've been hard at work on our journey to the cloud for a number of years now, how poetic that, as it started rapidly maturing, a pandemic hit that instantly impacted how businesses operate.
Here's what we got up to with print management in the cloud…
PaperCut Pocket and PaperCut Hive
Both of our latest cloud-native solutions are now in beta. For small business cloud print management, there's PaperCut Pocket and for those who want a few more bells and whistles, there's PaperCut Hive .
Microsoft Universal Print connector
Microsoft's new cloud-based printing solution Universal Print entered Public Preview this year, so the team built a fancy beta connector to unlock PaperCut MF or NG print management powers.
Remote working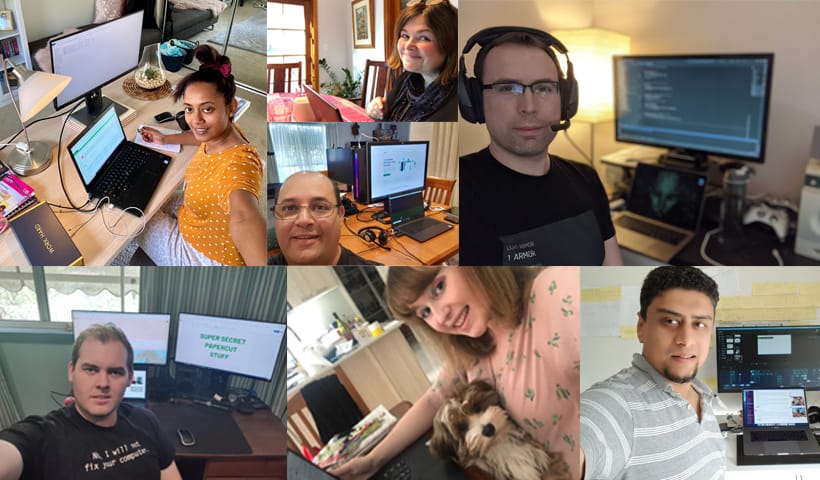 Yeah, you read that right, we're including this as an achievement!
PaperCut entered a distributed working model worldwide in mid-March , courtesy of this thing called Covid-19, don't know if you've heard of it…
Despite the challenge of the entire company working from home, we've managed to continue supporting our ecosystem and engineering great products.
Major releases!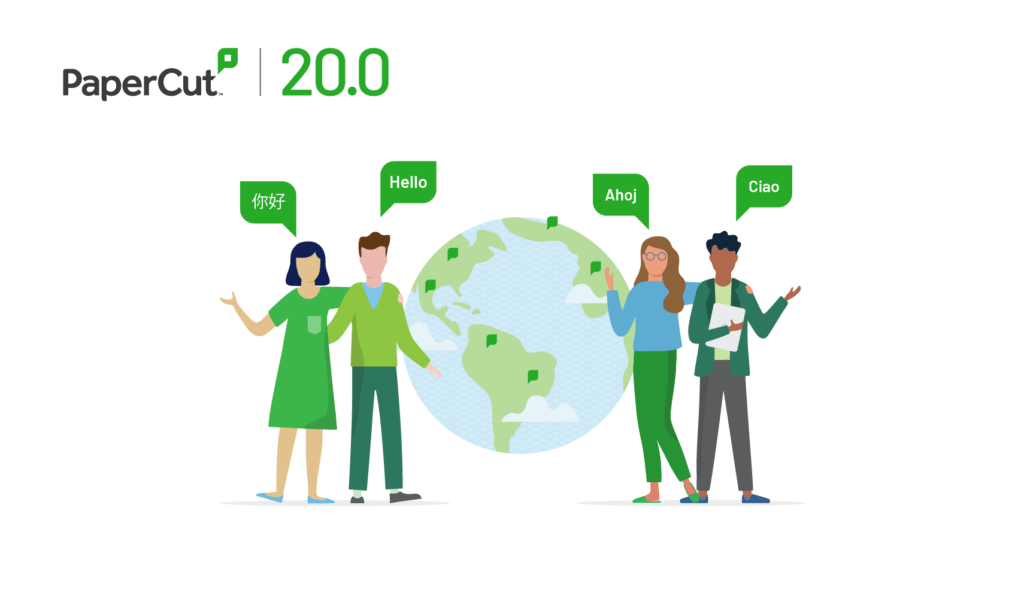 Like every other year, despite a global pandemic, we were still able to deliver the major release of our software. The homemade version of PaperCut MF, 20.0 arrived in June and heralded some huge enhancements.
A colossal integration was the Epic connector for the App Orchard in the healthcare industry - unlocking full print management capabilities with the EMR.
Print Deploy unveiled its new self-service client, reducing further IT burden when it comes to delivering drivers and queues to the right people.
PaperCut Mobility Print became a like-for-like replacement for Google Cloud Print with its new Cloud Print feature. Since the beta was first released, Cloud Print is now available on Chromebooks and Windows, with Apple on the way.
Then on top of the 20.0 goodies, 20.1 delivered new data integrations, spool file encryption, and user principal names .
Campaigns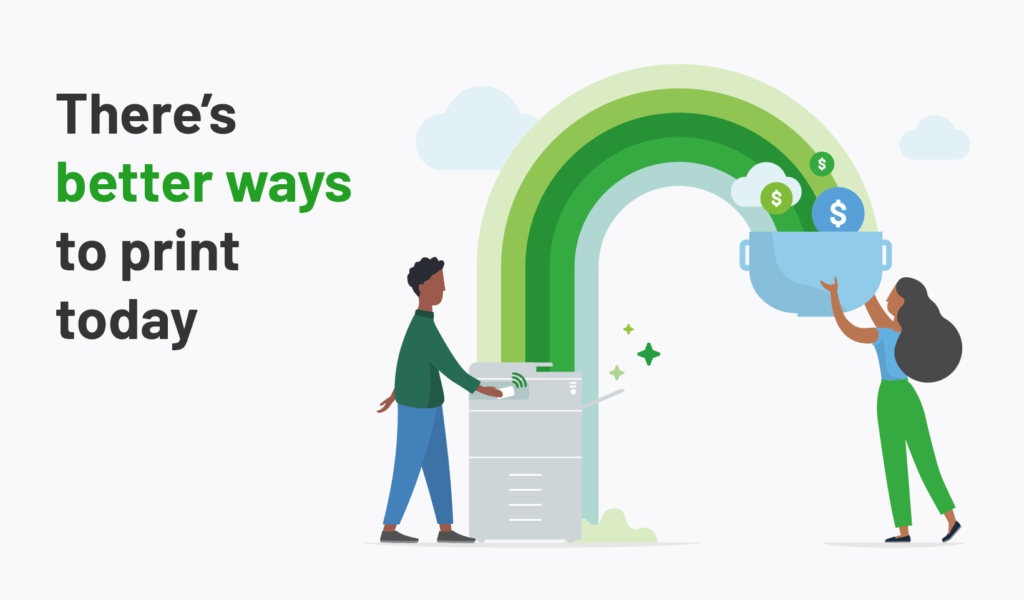 We created some nifty hubs to keep spreading the PaperCut message of thoughtful printing to eliminate waste.
In the education space, we launched the Anywhat campaign to support schools that needed to print any time, anywhere, and anyhow.
The Covid-19 shift to distributed and remote working for many businesses saw us launch Better Ways , our one-stop-shop for flexible, touch-free, and cost-saving approaches for the post-Covid-19 workplace.
Initiatives
This year saw some key internal initiatives from PaperCutters.
Our Women Better Together program first started in late 2019 but throughout the year went from strength to strength and promises a great future.
The Blackout Tuesday movement in response to the killing of George Flloyd led to our Portland team forming our Diversity Action working group - Diversity, Equity, Inclusion, and Belonging (DEIB) .
Partnerships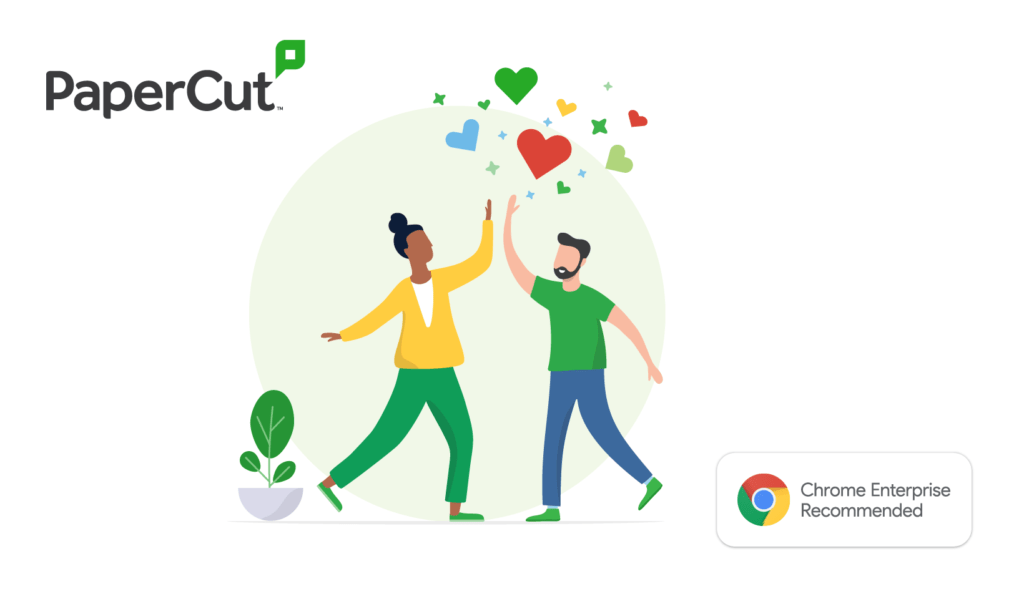 We formed some fancy partnerships this year.
In October Google announced that PaperCut is an inaugural member of the Chrome Enterprise Recommended partner program. Mobility Print with PaperCut MF and PaperCut NG are now verified as Chrome Enterprise Recommended products for Chrome OS.
We also teamed up with Carbon Positive Australia to take our tree saving efforts to the next level. Moved by the devastation caused by this year's bushfires in Australia, at the start of the year we entered the tree growing business . Since January for every PaperCut license sold, CPA plants a tree in one of their reforestation sites.
You can read more about the initiative on [Carbon Positive Australia's blog]().
Our ecosystem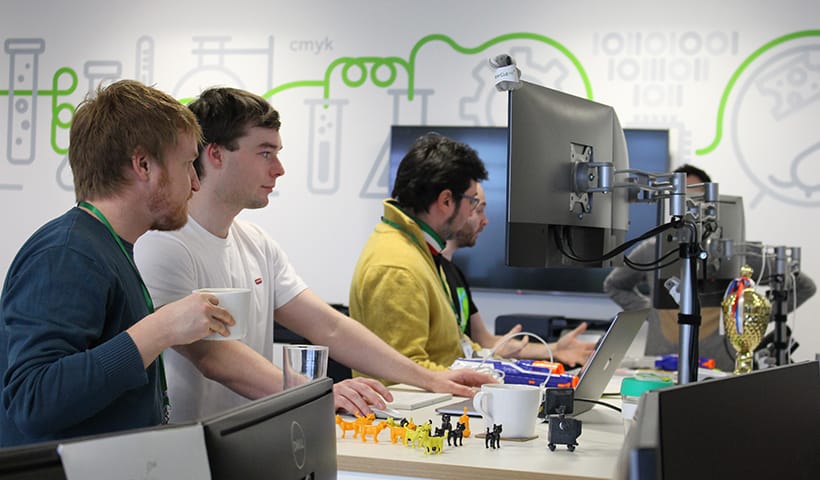 2020 was tough for so many of our customers and partners. Yet despite this year's challenges, we continued to stay strong as an ecosystem.
So we'd like to give a big shout out to all members of the PaperCut family, and also a little nod to these customer stories of businesses and organizations who survived 2020:
Culture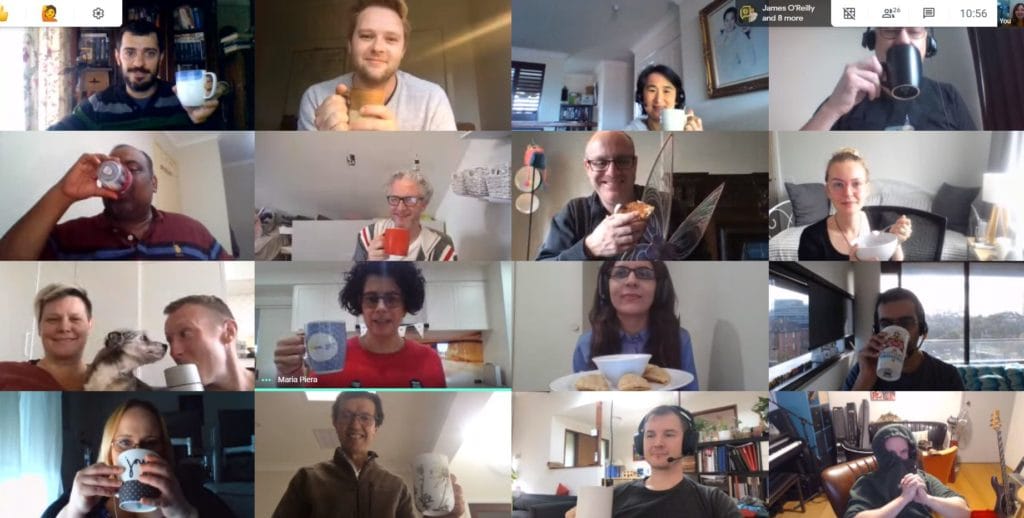 Working from home company-wide for 9 months and counting meant our cultural initiatives faced an uphill battle this year. We still managed to observe some key celebrations on the 2020 cultural calendar.
Before we all switched to our home offices *cough some of us had to work on ironing boards cough* we celebrated International Women's Day in glorious purple fashion, and we managed to sneak in TechFest 2020 before the year went downhill.
Then during WFH life we still managed to celebrate… *deep breath*
Grand Final Day in Victoria (like the Superbowl but NOT the Superbowl)
Halloween
"Tracky Dack" Day (Sweatpants Day) with a PaperCut twist
SysAdmin Day
Pride Month
International Cat Day
International Dog Day
Biggest Morning Tea
End of year holidays
Here's to 2021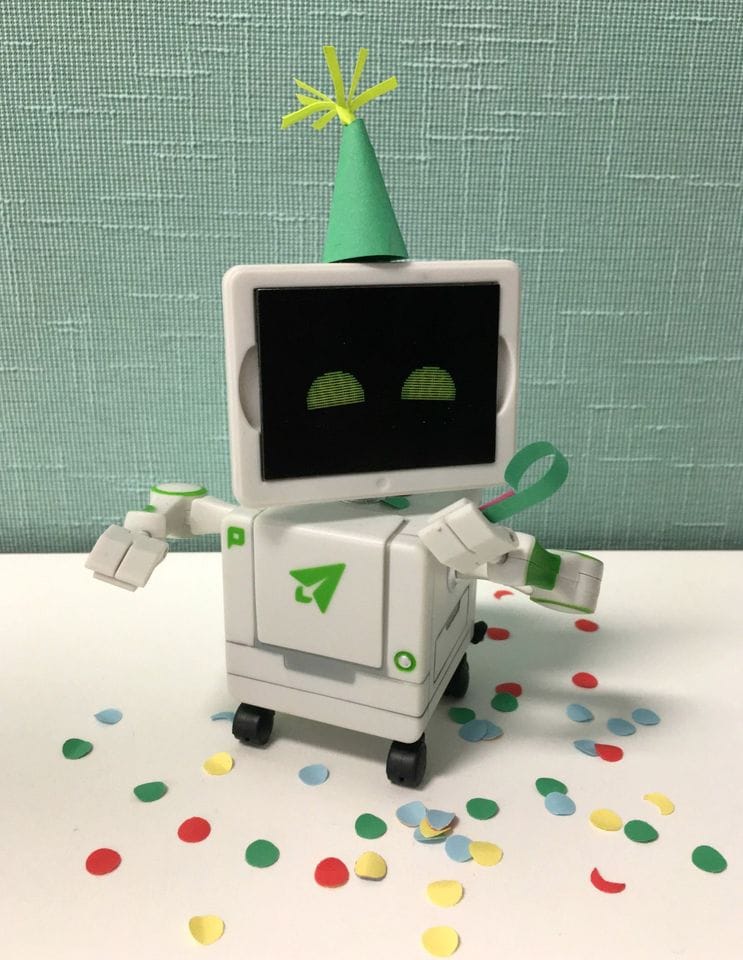 Remember four years ago when 2016 was largely described as the '[worst year ever']()? Oh, how naive that claim was.
But while it's tempting, and really easy, to get hung up on all the bad that 2020 delivered, well, I'll let our CEO Chris Dance chime in here:
"The night is darkest before the dawn and while 2020 has had no shortage of challenges, it's really shown us who we are as individuals and as a community. There were many times this year where we were knocked down, but we're not out.
"We've learned a lot these past 12 months, and it's fair to say we're all looking forward to 2021 being an upward swing.
"With that in mind, instead of focusing on all the negatives of 2020, I encourage everyone to concentrate on the positives, on those lessons that will carry us forward into the next year."Until we see you there, on behalf of everyone at PaperCut, I'd like to thank you for sticking this year out with us. Here's to a pain-free 2021."
- Chris Dance, Co-founder & CEO
Hear, hear, Chris! That's the lesson I'll be carrying into 2021 (other than never buying a yearly planner ever again).
And, you know, if this pandemic could chill ASAP that'd be aces.
Happy end of the year, everyone, from all PaperCutters!