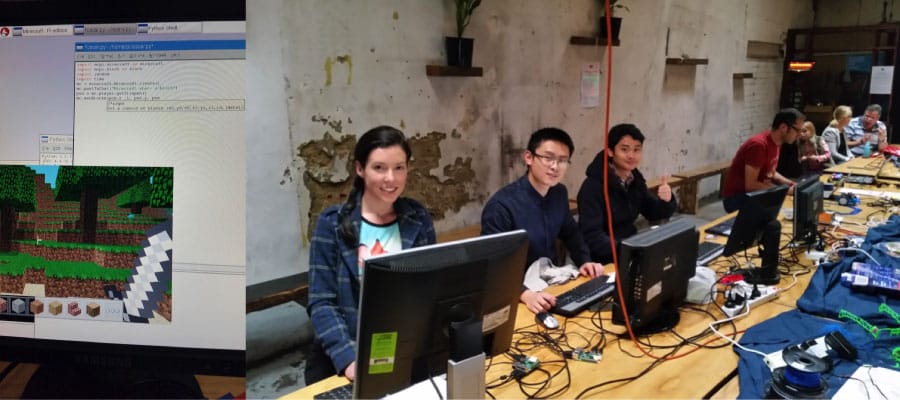 Guiding partners through the PaperCut application by day, and occasional technology coach at the weekends. Recently I donned the PaperCut t-shirt and got down to programming with kids and adults of all ages using Raspberry Pi and Minecraft at Melbourne Knowledge Week . The event was held by the City of Melbourne here in Victoria to celebrate and encourage local innovation and technology.
Supported by PaperCut, Melbourne Connected Hackerspace (and other Australian maker groups), a great day of teaching and demonstrations about the Internet Of Things (IoT) and other cool technology was had. With all the work PaperCut do on MFD programming and mobile and BYOD , IoT is becoming more and more important to us, so it makes sense to encourage a better understanding of these types of technology. Someday we all want to retire so we'll need some clued up youngsters like those picture above to take over!
I set up some Raspberry Pi's as part the activities that people could try out. As well as programming a game in a Minecraft with Python that really peaked interest. Attendees built robots, flew drones and got basic soldering skills. The day was completely run by volunteers and was free to attend.
For more, watch the video highlighting our workshop, and see if you can spot the coffee promoting PaperCutter.