Only months since my arrival at PaperCut and we've expanded our ever growing list of characters by adding two more personalities to the cauldron, Josh Hancox and Dan Quest. Be assured, we will force them to put pen to pad and write a blog telling us their story – a sort of initiation here at PaperCut, along with mini-golf and go-karts.
Supporting our resellers through email, phone and web chat has proved to be so beneficial that it made business sense to bring another system administrator into the support team. We are fully aware that as our customer base grows, we will need to invest more into support staff, however, for now we are very excited at having another talented system administrator in the office to help share the load.
[caption id="attachment_2328" align="aligncenter" width="617"]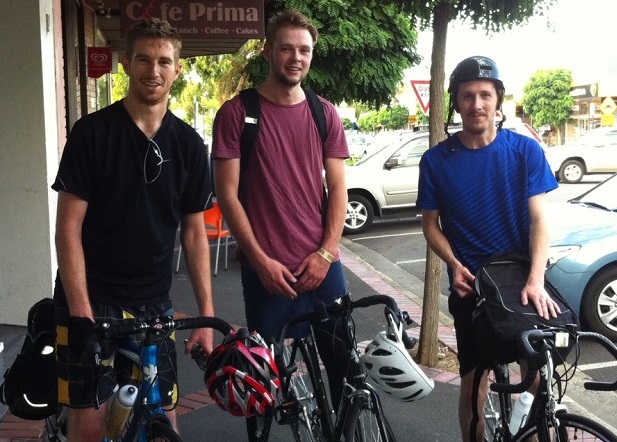 Kent and Tom B introducing Josh to the 25 KM (15.5 Mile) ride to work[/caption]
As the feedback continues to come in from our resellers, the realization has been that our Marketing team have been making great progress. We need to make sure that we keep fueling this asset and we've got hold of a personality that we are looking forward to having in the office. Letting Dan loose into our Marketing team appears to be the logical decision.
We have been very lucky in the last few weeks to come across these two individuals. We are always looking at adding new people into the company and when the right person comes to our attention we make sure they know the door is open for them - luckily for us they are keen to walk in.
It is this ethos that has kept PaperCut a vibrant company with big personalities and bigger plans. We've maintained our start-up feel where everyone knows what everyone else is doing and opinions are equally shared. It is with this mentality that we head into 2013, with more ranks in our army and a bigger Christmas party than ever.