"How do we solve this problem?" your boss grumbles, laser pointer fixed on the whiteboard, eyes scanning the boardroom.
"What about you?" the laser pointer lands on your forehead.
You gulp.
If you leave the board room and return to your desk, turn to Page 3.
If you go for it and share that idea you've secretly been working on, turn to Page 7.
---
Career development isn't a straight line. It's an enterprise of zigs and zags, ups and downs, wins and losses.
In fact, there's not always a boss to throw an opportunity in your lap. You're the main character, and the author. You create the opportunities. You decide which page is your next chapter.
At PaperCut, we empower all of our people with the tools to trek through the journey of their career the way they want to.
Welcome to the PaperCut "choose your own adventure"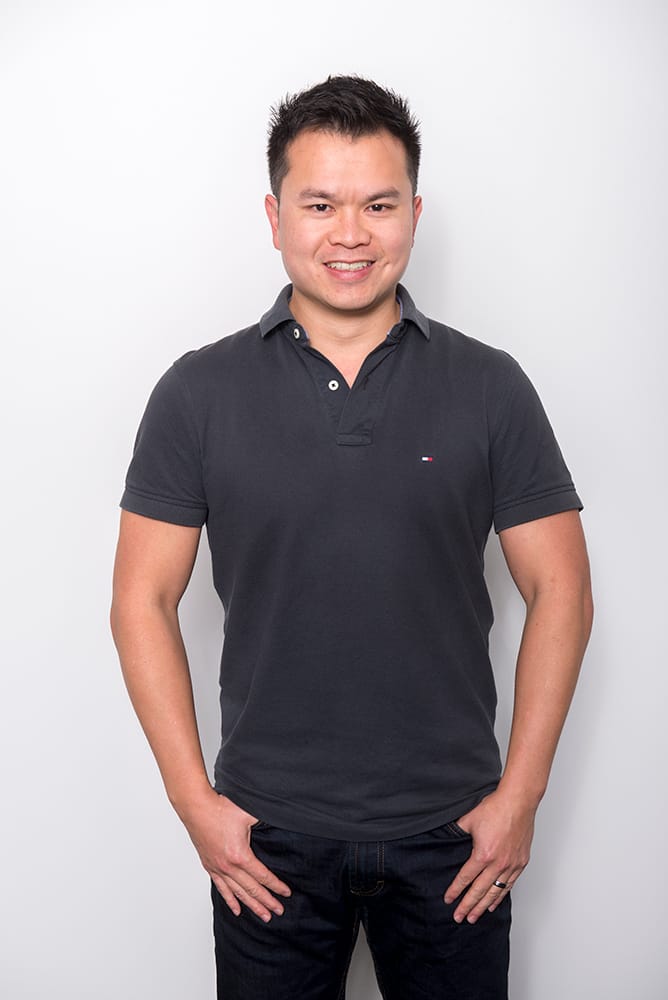 Senior product manager Jeremy Hooi
Meet Jeremy Hooi. He was recently promoted to the role of senior product manager. Jeremy has been with us for 5 years, he was actually employee no.59. So he's a PaperCut veteran.
Jeremy's story at PaperCut speaks clearly to how we approach career development.
He'll be your guide for this tale…
If you want to discover more of Jeremy's story, read below.
If you don't want to discover more of Jeremy's story… um… I guess, don't read below?
Chapter 1: A bit of an experiment
What brought you to PaperCut?
"I started as PaperCut's first business analyst, it was a bit of an experiment (we don't have BA roles anymore). Before PaperCut, I was a software engineer, a .NET developer for a number of years. First at a consultancy, then at least five years for one of the big four Australian banks."
Why jump from a big corporate to a small product company?
"I have a real passion for problem-solving. As a developer, sorry to my ex-colleagues, but I wasn't very good - I think I'd fail the code challenges they run here.
"I wasn't so interested in technology and the latest languages, I was more interested in the problems we were solving. I was always the one mapping out the different systems and how they came together and worked for our users. I'd often talk with my colleagues about how cool it would be to create an app that solves this, that, or the other.
"When the opportunity came up at PaperCut, I saw a chance to be someone who could make a change at an exciting young company, and that's difficult at big corporations."
Chapter 2: Noticing a gap
What led to your first major opportunity at PaperCut?
"It wasn't so much an opportunity but a gap I noticed. We were having some trouble using data to drive decision making and drive the business forward. People couldn't get the insight they needed to make key decisions.
"I was starting to get a grasp of the various systems, and I had a background as a software developer, a background in pulling together different data sources to obtain that insight. I got the label 'The Data Guy' for a while. That was a few years ago, but I still haven't completely lost that title (laughs).
"I was absorbing information from all around the organization, and that gave me the background for other opportunities. There was a major project that Matt, our co-founder, was running. He was initially driving it forward then had to step away to look at other things. At that point, I looked around and said, 'Are we gonna keep doing this or not?'
"I started organizing the meetings and before you knew it, I was leading the project. When we think about opportunities, we think about them being handed to us, but it was more like seeing a gap and wanting to do something about it. People were keen on it.
"That's how we work at PaperCut. We want to close those gaps."
Jeremy on exploring the jungle
Chapter 3: Exploring the jungle
That led to our 2018 Constructival, where a product idea picked up some steam…
"We run a constructival twice a year at PaperCut. It's two days of focus, where anyone from across the company can jump in and start working together in self-formed teams to pursue an idea. It's a fun, different atmosphere. At the end, we pitch our ideas in a bit of a competition to see what has the most potential. A lot of companies do these 'hackathons', it's something we started 3-4 years ago.
"In the lead-up to that 'fateful' constructival, I'd been talking to some of our staff with a print industry background. I went on a fact-finding mission to Sydney with a couple of them to explore a problem space. I had a few ideas trickling around my head. After talking to channel partners I realized there were some gaps they had for the kind of service they could provide to customers with our products.
"That Constructival became a bit of a V.1 prototype to potentially solve that problem. We didn't win any award, I'm sad to say (chuckles), but what we won was the most exciting thing: we won the opportunity to explore it further.
"It had its inception in this Constructival. A group of 14 of us tried to build something. We've taken that all the way through exploration, validating our ideas with some of our partners, putting prototypes in front of them, and now we're actually taking it to market. We're in the middle of the launch phase. We're working both on the software as a beta phase and working on the messaging around it.
"It's really cool to see something come up from the ground. It's been a privilege to drive that forward. It all came out of seeing a gap and having the freedom to chase after an answer… it really was a chance to choose my own adventure."
What were the biggest challenges and victories of that 'choose your own adventure'?
"When I really break it down and reflect on the journey, going from a Constructival to realizing a lofty vision, it's not a massive confident leap, there are actually a million little steps along the way… and almost all those steps are learning steps. You learn and you react. You find out something was not quite right and you change it. You regret some of the calls you've made, you file away the lesson, and you move on.
"There's no map of exactly where you're going and exactly how to get there.  It's more like you're exploring a jungle. You know you can reach a desirable destination but you don't know exactly how to get there, and it may not be what you imagined when you set out. When I look at where the product has ended up and where it started, many aspects are completely different to what we envisioned.
"When I reflect on the phrase 'challenges and victories', it reminds me of how things felt at the start, and how that's changed. Initially, it sometimes felt like the 'missteps'' were failures; like rejected ideas were bad ideas. That feeling is so different now - these 'missteps' are just opportunities to learn from, to grow, and to create even better solutions to problems our customers and partners are facing. What was it that Edison said about inventing the light bulb…"
Julie on career progression at PaperCut
Chapter 4: Call me anything…
That project eventuated into your recent promotion to senior product manager. Did that just pop up unexpectedly?
"I'm surprised when I hear that title. It's a little embarrassing. It's really nice to get the recognition but it's also like, 'Woah, there's all this attention.' The acknowledgement is nice, but I'm most proud of being able to have that impact. To do something that is realizing its vision and adding value to our channel partners.
"That's what I'm most proud of. I'm really happy when I see what the product's doing for them. The other day we were having a conversation with one of our partners who said they were rolling this out because it's genuinely solving the problem we set out to solve. It's actually changing the way they do business because it allows them to do something that they previously couldn't.
"Obviously we're all working remotely, but me and Tinh, my engineering lead, were virtual high-fiving! It's such a proud moment to see that impact. That means so much more to me than the title. You could call me anything as long as I get to do this."
Paul on choosing your own adventure
The end…
Jeremy's journey from (experimental) business analyst to senior product manager is just one of the storied careers at PaperCut. It's not the only one, there are dozens more.
There's no single way to conduct your 'choose your own adventure' career at PaperCut. That's the point.
Jeremy is an example of just one of the guides for new PaperCutters. We hire great people who are the right fit for the culture we're building. Not everyone will have experienced our 'choose your own adventure' approach.
We want you to traverse your journey how you choose, but we also have people standing by so you don't drown when navigating the rapids or trapezing over quicksand.
You're on an adventure, but we also have people standing by with floaties and rope.
You won't drown, but you're also not afraid of jumping into the action.
Want to find out more about careers at PaperCut? Jump onto our Life at PaperCut page.