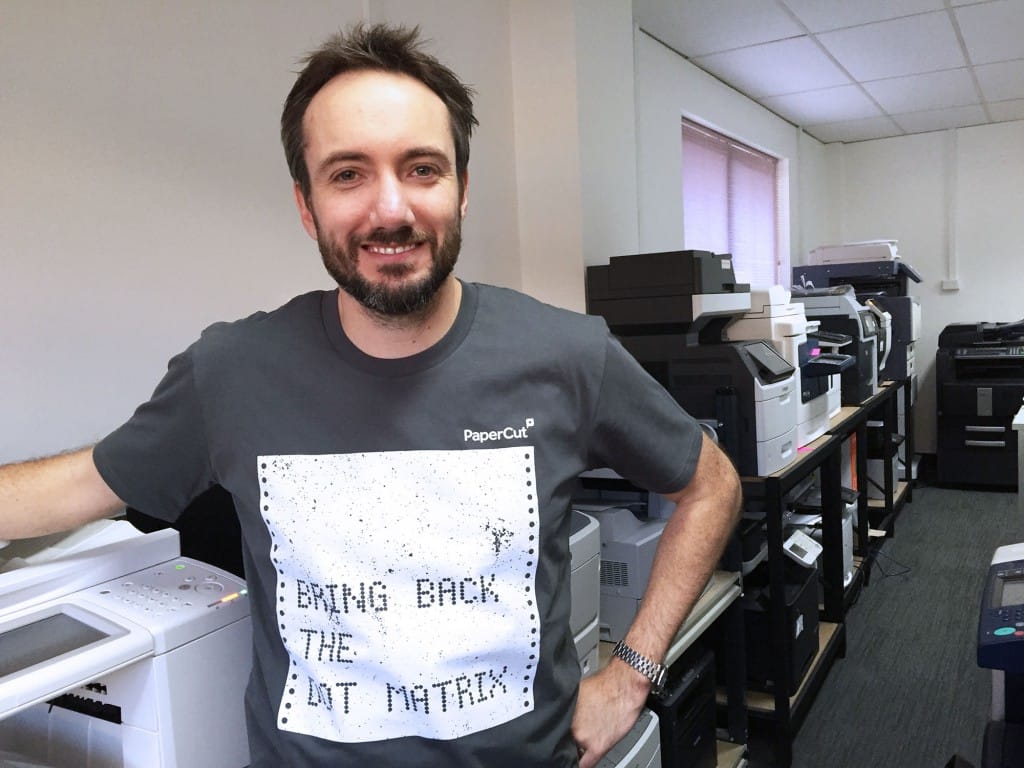 If you worked in an office or school during the nineties, the whirring of a dot matrix printer will be as familiar as a fax machine transmission or dial up modem tone. While some delivery environments still use this impact technology for two part forms and multipart waybills, the old dot matrix brings us back to a simpler time.
Have you ever thought about bringing back the dot matrix after your umpteenth paper jam, out of toner phone call, or print error message holding up tens of prints from being released?
Share your funniest print story with us, whether it was those hundreds of prints on the copier, or just proving to the overlords that you were right about wasting IT budget on paper. The top stories will win a retro Bring back the dot matrix t-shirt.
And we promise, all names will be withheld, so you don't have to identify yourself (unless of course your full name is in your comments) Get in touch below, names can be changed to protect the innocent.
To get you in the writing mood, watch one of our favorite dot matrix videos. Old dot matrix printers never die, they just make awesome music.